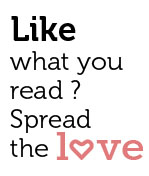 Share
Drink At Your Own Risk
The impression that anything goes in Goa is nowhere more striking than when it comes to the liquors and spirits sold in the state. Do you think that is genuine cashew feni that you're drinking in the local taverna? There's an extremely good chance that what you're drinking is not feni at all, pills but rather flavoured industrial alcohol. And it's not just feni – always touted as one of the highlights of Goan culture – which is often spurious.
Popular mass market spirit brands like Old Monk rum, DSP whisky, Royal Stag, among others, are also 'duplicated' on a huge scale, the real thing doctored with low-grade, cheap industrial alcohol spirits which will create havoc with your central nervous system. All sold over the counter at countless liquor outlets throughout Goa, not just in the coastal touristy belts, but also in the poorer hinterlands, and even exported illegally to neighbouring states.
The most outrageous aspect of the whole business is that the same prices are charged for these spurious branded bottles as for the real thing, because there's a bigger profit margin in this for the merchants of fake booze.
Obviously, it's the tourists, who come down to Goa every day in their thousands, who are the biggest victims of this unchecked scam. A large number of these tourists, especially the budget-minded domestic ones, visit Goa because the prices of liquor here are already much lower than in other Indian states. With that as the bait, unscrupulous liquor vendors, especially 'wholesale' wine shops in the beach-belt areas, thrust the 'duplicate' bottles at visitors, with the added attraction of a 'discount'.
Unfortunately, there's no one keeping track of how much fake booze is sold or exactly how widespread it is. However, anecdotal evidence and visits to dozens of taverns and stores around Goa make it clear the phenomenon is ubiquitous.
Until recently, one seldom heard of raids or seizures by the Excise Department, or even attempts made to stop this nefarious trade, apparently because of widespread corruption and political patronage of the distilleries which manufacture spurious liquor. But to be sure, of late, there have been some seizures. Some months ago, following complaints by big boys like United Breweries and Shaw Wallace regarding duplication of their brands, Chief Minister Manohar Parrikar ordered a crackdown and some Rs 40 lakh worth of spurious liquor bottles were seized. Following the raids a number of illicit distilleries were also shut down; they're now down to 42, from 74 earlier, officials say. The Excise Department estimates that despite these efforts, the spurious liquor manufactured in Goa is three times the quantity of the genuine stuff.
But while the Goa government and its Excise Department largely look the other way when it comes to these illegalities, there are regular reports of spurious IMF (Indian Made Foreign) liquor bottles being seized, for example, at the Goa-Karnataka border at Majali in the south and also in neighbouring areas like Belgaum and even Mumbai – where, at one time, bootlegged booze was synonymous with Goan aunties and their hooch joints.
And it's not just restricted to the cheaper brands. Recently, the Excise Department in Mumbai busted a racket where some Goans were filling up empty bottles of Jack Daniels, the premium American whiskey, with spurious stuff made in Goa and passing it off as the real thing. One of the rackets was busted in the Dockyard Road (P D'Mello) area, behind GT Hospital, while the other racket was busted in distant Vasai, both places with a large number of Goans.
Of course it's not only Goans doing this. In April this year, Excise officials seized 3,081 bottles of spurious liquor which had been manufactured in Goa and transported to Belgaum where it was being distributed by liquor vendors there.
According to those in the know, while the spurious liquor is manufactured in Goa, the bottles are sourced from scrap-dealers, and the caps and labels made in industrial estates – a few units in Goa, but a majority of them in Gujarat. While genuine alcohol is made up of ethanol, the spurious stuff is commonly made with chemicals used in cleaning fluids, nail paint remover and automobile screen wash, as well as methanol and isopropanol which are used in antifreeze and some fuels. These other types of alcohol can produce similar effects to ethanol in terms of making you feel tipsy. But they are also potentially very dangerous, and drinking alcohol containing these chemicals can cause nausea and vomiting, abdominal pain, drowsiness and dizziness. Drinking it can lead to kidney or liver problems and even coma and death. Methanol, the substance apparently used to make fake vodka, can cause permanent blindness.
How do you make out what is genuine and what is fake? There are a few tell-tale signs and precautions you can take. One sure-fire giveaway is poor quality labelling and spelling mistakes on the label. Not reading quite right? Chuck it out. Also a bottle cap which is not tight or secure. When you open it and take a whiff or sip – does it smell odd and taste a little of varnish? That's fake. The best precaution you can take, though, is to buy from a reputed wine shop – of course if you manage to find one in Goa (they're there, for sure). And if it's a premium brand of Scotch or such like, check the price – if it's too cheap to be true, it's surely a fake.
But the numbers could be daunting. I mean, as of 2012, there are 8,813 liquor outlets in Goa! Bardez taluka, which has the tourist hotspots of Calangute, Candolim, Anjuna and Baga obviously had the highest number –1,560 licensed vendors, including bars (these are all figures from the government). Salcete has 1,476, while the other areas have much fewer: Ponda 630, Mormugao 508, Pernem 433, Quepem 414, Canacona 355, Sanguem 280, and Sattari and Bicholim 291. That works out to roughly one bar for every 170 Goans, not counting the tourists.
Imagine buying bottle after bottle from these 8,000-odd liquor outlets trying to find one genuine bottle of booze! One way out would be to go for Malts n Wines & Goa Streets' Single Malt-tasting sessions in Baga. At least you'll get to know what a good – and real – single malt tastes like.