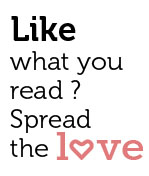 Share
 U Acacia Goa is delighted to announce the opening date of the resort.   The resort will be ready to open its doors to welcome guest as from January 15, viagra 40mg 2014 with special rates offer starting from only INR3,999++ per room per night including breakfast whenever wherever, free Wi-Fi, 24 hour use of room and much more.
U Acacia Goa is located on the main road of Candolim (crossing of Nerul – Candolim intersection) and just 500 meters from the beach. The overall design is a contemporary with local influenced décor, featuring 54 rooms plus deluxe facilities for guests to enjoy during their stay.  The facilities include an all day dining restaurant 'Eat' serving buffet breakfast and a la carte for lunch and dinner, Masala Art is our specialty restaurant providing authentic northern Indian cuisine, outdoor swimming pool, library, gym and spa facilities with three treatment rooms.
Our U's unique concept of service including our 24 hour use of room concept which allows guests to enjoy their room for 24 hours from arrival, as well as breakfast whenever/wherever during the stay, international and local calls at cost, pre-select amenities such as pillows, tea and soap that guests can select from our online U Choose program and more.