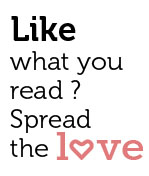 Share
Bay 15, salve located at the serene Odxel Beach with a beautiful beach front, malady is ideal for a variety of activities for all ages and lifestyles. It has 50,000 square feet of manicured lawns and event space, with full catering services including beach-front catering and variety of party options for celebrating those special moments.
Cabanas By The Bay are fifteen beautifully done wooden Chalets, located on the beach front among the coconut trees, right at the water's edge.
Lounge Bar and Restaurant with a rustic yet contemporary decor, offers appetizers and entrées with a Mediterranean and Pan-Indian focus. The extensive beverage list features a variety of beverages and wines as well as an amazing collection of fine teas and specialty coffees from around the world.
Harbour Grill is an amazing relaxed open-plan space offering a seafood grill, inspired Goan curry menu and sparkling water views. Charming décor and relaxed seating is complimented by amazing views of the sea.
If you are in a mood for a candle-light dinner with the choicest of wines and a butler to serenade your senses, Bay15 would be your right pick! An extraordinary location with an unforgettable view of the Arabian Sea.
On 28th June, head to Bay 15 (12pm to 8pm) for the Sao Joao celebration! Live bands to perform: Crimson Tide, Valentinos, & Triads. Deejays to make sure you move: DJ Ashton, DJ Marvyn, DJ Vally, DJ Deep, DJ Roydon, DJ Roacher & DJ Jack. RJ Ayesha Barreto and RJ Bambino, on the mic. Come spend an evening at Bay 15 with Foam Dance & Rain Dance. Various Street Food Counters, Games and Spot Prizes.
A perfect way to spend a Sunday evening celebrating Sao Joao!
Venue: Bay 15, Odxel Beach, Dona Paula, Goa
Rajeev -09561006715
Note: The corner is a regular space where businesses, entrepreneurs and all others with noteworthy projects can 'strut their stuff"