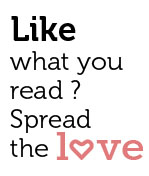 Share
La Brise launched its first Sunday brunch on January 11, with guests soaking in the brilliant weather and matching hospitality amid lots of laughter and good cheer.
The beach restaurant and lounge in Candolim, which was opened in December, had a delectable spread and glasses of bubbly going around on one of the most perfect winter days Goa has seen in a long time. Moët & Chandon Champagne and Karltenberg beer flowed freely as guests enjoyed the cool breeze and stunning views of perfectly manicured lawns by the sea.
Renowned French DJ Shy-O spun some magic on the decks, accompanied by Goa's own Elvis Lobo on the guitar. Together, they captivated the vibrant crowd of locals and visitors alike who enjoyed delectable food and drinks on the deck.
The spread at the live counters included a tantalising mix of seafood such as lobsters, tiger prawns, Calamari, Eel, Clams, Oyster, Crab, Muscles, Octopus and lots morestraight from the blue Arabian Sea.Succulent Lamb and Pork Chops and Beef and Chicken Picattas were among the hot favourites, all of which could be accompanied by a choice of BBQ/Butter garlic/ Pomeery mustard/ Dijon mustard/Cocktail/Peri peri sauce. There was also a vegetarian buffet topped with decadent dessertsand fresh tender coconut for the asking.
Guests milled around under the shade of layered shack umbrellas, lounging on wicker couches and lounge chairs, watching children frolic near the vibrant greenery and water bodies that make La Brise so much more refreshing than expected. Now and again, enchanting entertainment would break out – European dancers in shocking pink and white laced with pretty flowers, or twirling umbrellas and bouncy skirts, and even African acrobatic dancers with some jaw-dropping moves.
Among some of those who stopped by for the Sunday brunch were Nikhil Desai, Director of Tourism Ameya Abhyankar and his family, members of Skal Hospitality including Reshma Alves and Ernest Dias, and a host of other well-known names from the industry. General Manager, Manish Dayya and his team were the perfect hosts, leaving everyone more than satisfied with the hospitality.
The gorgeous beach bar lounge had earlier hosted the after parties for the popular Vh1 Supersonic electronic dance music festival in December and an Ultimate New Year's Eve Beach Party that had revellers wishing the night would never end.
Give the weekend that special touch with the spectacular Sunday Brunch at La Brise. Nowhere else is better.
About La Brise
La Brise beach restaurant lounge brings you one of the most memorable sunset dining experiences in Goa. Situated against a breath-taking seascape, the restaurant elevates your food and drinks experience with a delightful ambience. In the context of Goa's many restaurants and clubs, La Brise creates a one-of-a-kind experience in the lounge space with a diverse palette of food, alcohol and entertainment, but with finesse and expertise that puts the venue at the highest calibre of experience.
Contact details: MurrodWaddo, Candolim Beach, Bardez, Goa- 403515
+91 (832) 2494141 / +91 8411882760