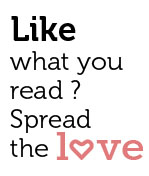 Share
The Festival of Lights Is No Party For Dogs Petrified Of Fireworks.
This Christmas and New Year's, Let's Think About Our Furry Friends
Diwali is one of the biggest festivals in India, symbolizing the victory of good over evil, light over darkness, knowledge over ignorance, and hope over despair. But for a dog, loud fireworks can turn the festival of lights into a dark nightmare.
No, our furry friends derive no pleasure from watching fireworks light up the sky, as we do. With hearing 10 times better than ours, the explosions for them can be what a bomb sounds like to us. Strays and household dogs kept outside suffer especially, as they're without walls that cushion sound and humans that offer reassurance. If they could speak, they would probably plead with us to celebrate without fireworks. Now with Christmas and New Year's Eve around the corner, they will be at the receiving end again.
To dogs, fireworks are louder than claps of thunder. A dog can anticipate a storm but has no ability to sense when a firework will burst, resulting in nervousness and a rush of adrenaline. If you have to leave the house, you can reduce your dog's stress by preparing a comfortable environment that minimises noise. The yard is not the best bet, if you can avoid it.
Not everyone has one, but if you do have an air-conditioned room, it's a good idea to let your pooch stay in it if you have to leave her alone on a festive night of pitakas. Keep the windows closed to reduce noise, and put her bedding in the room with her favourite toys and treats. Leave some music on. And if you can, try to arrange for a friend or family member to stay with your dog or dogs. There's nothing better than human companionship to make them feel more secure.
We at the Haven Of Miracles Enclave, or H.O.M.E., an upcoming NGO devoted to animal rescue and the well-being of street dogs, get a lot of calls and messages about runaway dogs the day after Diwali, and complaints that dogs have escaped from the home. We have seen a lot of collared dogs, confused and disoriented, roaming the streets. Every year there's a repeat.
This year was no exception, even though it's fair to say the amount of fireworks went down. A young man was on his morning jog when he saw a collared dog being chased by a pack of strays. He shooed the strays away and took the pooch into his home, fostering him for a couple of weeks. He also contacted us at H.O.M.E. to try to find the dog a permanent home as the good-hearted jogger couldn't provide one. Meanwhile, while we conducted our search, he kept up his – for the dog's owners. Days went by with no leads in finding a home or the owners. But then something extraordinary happened. One morning, a couple on a bike spotted the duo and shouted  excitedly out to the dog, who wagged his tail with full vigour, recognising his human parents. It was a very "yappy" reunion!
Sadly, not all such stories have a happy ending. Some run away from home and, if they are lucky, find another one. Others just add to the growing number of strays.
Of late we have had an increasing number of abandoned dogs on the road. A lot of labradors, beagles, unwell dogs, and senior dogs. Concerned citizens have gotten in touch with H.O.M.E. and informed us.  The rate at which dogs are being abandoned has alarmingly increased.
Over the past few years of our work, we have successfully "rehomed" and rescued a great many dogs, includes ones that were beaten, tied up for days or otherwise mistreated.
We can change all this together. Keeping a dog requires a lot of committment, dedication and responsibility. Sometimes one has to forfeit travel plans. Or take him to the vet when he gets sick. But the unconditional love and unbridled loyalty you get back from these delightful creatures make it all
worth it.
We can reduce the number of strays on the road if we commit to adopting an Indie – giving our Goan strays loving homes rather forcing them to fend for themselves on the road.  The love they give you is the same you would get from a pedigree. And these mixed-breeds on the streets often have superior dispositions because of less inbreeding.
With Christmas, New Year's Eve and New Year's Day around the corner, we at H.O.M.E. make a humble appeal to everyone to celebrate with cheer, but keep the firewoks at bay.
If you have any questions about this story or Goa's strays – or see a dog in distress – you can contact H.O.M.E. (Haven of Miracles Enclave) at +918975275785