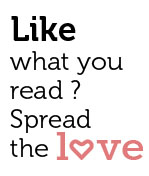 Share
From Folk Festival to Big-Time Business
Mock fights with pistols shooting multi-coloured fluids instead of bullets. Neighbourhoods bursting into a spontaneous frenzy of song and dance.  Khell tiatrs and folklore performances in village squares. The list of activities Goans did for decades to celebrate carnival goes on and on.
Yes, generic the Carnival of yore – the four-day festival before the long spell of fasting and prayer in the Lenten season for Catholics – was always about forgetting the present and having great fun.
Along the way, vialis 40mg however, something has changed.
Many Goans believe the recent versions of the festival have shed the quintessential spontaneous merry-making in exchange for a distinct 'commercial flavour'. They lament that Carnival has become less charming and more touristy. For others, however, it's a still a great chance to party and showcase the best of Goa.
Even Francisco Martins, the state's undisputed 'entertainment king' and a pivotal force behind carnivals in Goa year after year, concedes the basic point: "Everything about Carnival today is commercial."
"In the past, I had dozens of Goan youngsters, both boys and girls, begging of me to let them be part of my floats. It's not the case anymore. Today, unless I shell out Rs 1,500 per head, I don't get anyone to participate on the float for those four-five hours at the float parade," Fanquito, as Francisco Martins is known, tells Streets.
Carnival, nevertheless, has thrown up many opportunities for the government to showcase the festival and attract visitors.
It has also given entertainment czars and event managers like Fanquito, and captains of Goa's hotel industry, the chance to bite a slice off the tourism business cake.
The lament in Fanquito's tone when he speaks of the commercialisation sucking out carnival's fizz betrays his pragmatism about the opportunities.
"It's good that Goa's Carnival is a craze among tourists from elsewhere in the country and abroad," he says.
According to Fanquito, the level of interest Carnival evokes among people in the rest of India is "unbelievable".
At a recent event he organised in Pune, a burgeoning city in Western Maharashtra, he displayed a few Carnival-themed props and a man decked up in a costume depicting 'King Momo', the Goa Carnival king.
"The response was simply fabulous. Everybody there at the party wanted to know how to get to the Panjim Carnival," Fanquito said.
For years now, the state government has been milking the four-day carnival for its tourism potential. This year is no different and the Goa Tourism Department has betted heavily on the appeal of Bollywood to bring in the Indian tourists.
"Farhan Aktar's presence is confirmed. He will also ride on one of the carnival floats," said Nikhil Desai, who heads Goa government's Department of Tourism. The department has also managed to line up Indian singer and model Anushka Manchanda, who resides in Goa itself, for a performance.
Tourism Minister Dilip Parulekar says many other Bollywood stars and starlets are expected to participate in this year's celebrations. Among them, he says, are Neha Dhupia, Isha Koppikar and Tanushree Dutta.
Carnival celebrations in Goa traditionally have reflected the state's colonial Portuguese legacy. The overt infusion of Bollywood culture in recent years has drawn criticism from locals.
As if mindful of these sensitivities, Desai says Goan celebrities, too, will be part of the carnival – including style icon Wendell Rodricks and pop-star Remo Fernandes.
"Remo and Wendell are Goa's biggest stars. They will be part of the carnival this time," Desai said.
Desai also makes no bones of his department's and the tourism industry's intention to bank heavily on the carnival to make up for a season where the tourist numbers haven't been all that good.
A drop in tourist arrivals has been attributed to various reasons including high flight rates and room tariffs which discouraged travellers from coming to Goa. Many have instead opted for competing and cheaper destinations during Christmas and New Year.
Tourist arrivals dropped in October, November and December, according to Travel and Tourism Association of Goa (TTAG) spokesman Ralph D'Souza.
Himself a hotelier, Ralph says he's aware of the potential that Carnival has to cheer up not just the revellers but entrepreneurs like him in the hospitality trade, too. He says the industry will make the most of it.
The Carnival celebrations will begin on the afternoon of February 9 for four days with the float parade led by the Goa Tourism Department's float at the front.
King Momo, traditionally a pre-selected tall, fat and amiable man, will appear on the lead float and kick off the proceedings by reading out his decree beckoning people to have fun for the next three days.
Floats put up by individuals, socio-cultural clubs and institutions from across the state will wend their way along DB Road on the banks of the picturesque Mandovi River in the capital city. Thousands of spectators, mostly tourists, will line up on either side to watch these floats with dancers, jugglers and masked characters dressed in whacky costumes file past to the accompaniment of music.
Multi-national and other companies wanting to cash in on the opportunity to advertise their brands also put up floats and form a part of the parade. The floats competition, however, is restricted to the non-commercial floats in various themed categories such as traditional, clown and clubs/institution.
The float parade in Panjim is replicated in four other Goan cities – Margao on Sunday (Feb 10), Vasco on Monday (Feb 11) and in Mapusa on Tuesday (Feb 12).
According to Nikhil Desai, hoteliers and the tourism industry in general are excited about the expected influx of tourists. His enthusiasm is not without reason. Feedback from airlines, he said, reveals that all incoming flights are fully booked during Carnival time.
"We expect arrivals to shoot up," Desai said, declining, however, to quantify the inflow because hotels and other tourism-related businesses have yet to report their figures for the current year.
Desai declines to peg a figure for what in rupee terms would be the worth of all the commerce that Carnival in Goa spins off. Same goes for Fanquito Martins and Ralph De Souza.
"It's difficult to quantify but I can say that it will run into several crores of rupees," Fanquito explains.
But hoteliers like Ralph and top executives of starred hotels in Goa are unanimous that Carnival is a good time for business.
"The boom in business during Carnival is more or less the same as at Christmas and New Year's. There's around a 35-40 per-cent increase in arrivals and bookings," said Kevin Rodrigues, General Manager at The Zuri White Sands.
Apart from the float parades in Panjim and the other cities, Carnival is also a time when a number of hotels, resorts, pubs and night clubs organise Carnival theme parties and dos.
Another feature of the festivities are the various Carnival dances organised by socio-cultural clubs and commercial dance venues. A couple of the better known dances include the 'Sabado Gorde' (Fat Fat Saturday) dance organised by Varca Sports Club, the 'Red and Black' dance of one of Goa's oldest clubs, Clube Nacional.
So, has the 'true' Goan Carnival gone extinct?
"No, it's not extinct. True Carnival as it happens today is not like the old … It's now all about the money. But the real traditional Carnival continues in some of our villages. The real Carnival is about the Intruz (traditional Carnival village rituals) … and it happens even today," says Arvind Menezes, a native of Loutolim.
More than the float parades and the partying, says Arvind, it's the revelry involving Kokot-fights (powder-stuffed paper missiles), and colouring and spraying each other with water, that makes carnival a celebration from the heart.
At one point the 'intruz' seemed to have faded out but it's seen a bit of a revival in recent years, particularly in rural South Goa.
In Ambaulim village of South Goa's mining-ravaged Quepem taluka, villagers over the last four-to-five years have revived the defunct 'intruz', says William Rodrigues, a musician and a keen follower of traditional Goan folklore.
'Intruz' encompasses fun and entertainment. A village band with singers goes around playing in the courtyards of every household. A local brass band often joins in with melodies of its own.
"Almost the entire village joins in the 'rowdy' festivities," says William, adding that it's rowdiness of a very wholesome kind.
"It's a rowdiness that's lovable. People throw paper missiles stuffed with white powder called 'cocati' at each other. It is more fun, rather than rowdiness," he says.
'Khell Tiatr', traditional Goan theatre, is another fun part of the village Carnival scene.
 "Most of these Khell Tiatrs either have a social message or are critical of the political going-ons," says Jesuino Barretto, a Khell Tiatrist.
Last year many of the tiatrs – in addition to all the float parades – were cancelled because of a bus tragedy at Carnival time that killed four school children.
This year, however, the revelry in every form – from commercialized parade to village ceremony – is set to resume full force.
.
.
.