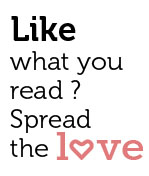 Share
Is That Necessarily A Bad Thing?
There's a saying in Spanish, find "mejor sólo que mal acompañado," that translates to, "better alone than badly accompanied." It seems quite a few women here in Goa are taking this notion to heart, getting married at a later age. Some may love being single, while others hold back on their marriage to build a steady career. Dr. Charlane Pereira e Rebello chats with a few women to find out their views on postponing marriage.
Recently, I attended the nuptials of a friend in Margao. It didn't bother the bride, Seema, that she had waited until she was almost 40 to drop anchor, as she hadn't yet found the perfect groom.
"I met Mark and we knew that we were meant for each other. I had not met any suitable bachelor before. Also, I was busy lecturing and trying to get permanent (in my job). With my post being regularized, I have no worries at all."
However, for 45-year-old Naseem, not having a husband at her age has been a source of heartache.
"I am the only daughter of my parents," she tells me. "I have a wish to get married but it is difficult to get proposals as I have crossed the marriageable age. I have to think twice when an occasional proposal comes. First, my 85-year-old dad fell sick, and my mom and I had to look after him for 5 years as he was bed-ridden. After he passed away, my mom had a stroke and within 3 years, she expired."
She continues, "I feel lonely many times. I have to manage my work and household duties all by myself. Although I yearn to have a soulmate in my life, I feel that there are hardly any educated men in their 40s."
Career, ailing parents or not having met the right person are among the most common reasons for delaying marriage in Goa.
India is one of a number of countries where the legal age for marriage differs for men and women (for men it's 21 and for women it's 18). According to India's 2011 census, the average age of first marriage for men is 28 and for women is 22. Here in Goa, the average age at first marriage for women is 24 and for men 30. It should not come as a surprise that Goa, with higher development levels than the rest of India, would have citizens who wait longer to get married. Worldwide, the richest countries also have the latest marriages (in Sweden, the average age of first marriage is 35 for men and 33 for women). Census official Gaurav Pandey said the average age of marriage in Goa is now 27 years, up from 25 a decade back.
Forty-four-year-old Tina says, "I have been living an independent life ever since I started working at the age of 22 years. I have been into several relationships and they always ended up on a bitter note. I am in no hurry to settle down although my mother gives me a good dose of sermon on the weekends that I go home."
"To be able to adjust to a man at this age and live with him is not my cup of tea," she continues. "I am who I am and I certainly don't like people telling me that I should get married or check out the lousy proposals that they get for me."
It's becoming increasingly common for working women to delay marriage to focus on their careers. Thirty-three-year-old Leena moved out of her home and is staying as a paying guest with a family closer to her workplace in Panjim. She says, "Marriage? I am quite happy the way I am. Although everyone else is worried about me and is trying their best to find me a spouse, I am enjoying being footloose and fancy free. It's my life and I will decide when I want to get married or not."
All this, of course, is not to say there aren't plenty of women out there doing it the old-fashioned way: marrying early. Twenty-eight year old Hazel of Cuncolim married her high school sweetheart when she was 21 years old. Today she is the mother of two young children aged five and three. By the time Hazel hits 50, her daughters will be 27 and 25. It wouldn't be astounding if Hazel becomes a grandmom in her 40s, when some of the ladies in this article are just getting hitched for the first time.
Of course there is that pesky little issue facing women called the biological clock. According to the latest Census 2011 data, the percentage of women in Goa who never bore any children has gone up to 20% in 2011 from 15% in 2001. The fertility rate dropped to just 1.6 in 2011 as against 2.4 nationally.
So sure, wait if you must. There's lots of psychological evidence supporting the assertion that marriage does not necessarily make a woman happier (interestingly, the opposite is true of men). But if you want to give birth to offspring of your own, don't wait too long.
Otherwise, just adopt.