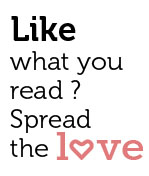 Share
Let us introduce you to an old friend…
You'll still find the old world charm infused with a contemporary elegance. The walls still speak the beautiful language of Goan heritage. The calm and serenity of the Saipem river and fields remain untouched. The timeless, luxurious décor by Tarun Tahiliani stays unparalleled. Experience the same magic. Just a different name.
In keeping with its signature classic elegance meet Sol de Goa… an old friend in a brand new avatar wholly owned and now managed by Sun Estates, poised to offer the world's cognoscenti an experience to last many nostalgic encores. Re-furbished, re-vitalised with an all new energy, dynamism  and raison d' etre, Sol de Goa boldly ventures into re-designing its benchmark hospitality  to meet world class international standards in guest experience, service, cuisine and top-notch entertainment.
Speaking on the auspicious occasion of Sol de Goa  brand re-launch and the forward under-laying vision of his group, Mr Suraj Morajkar, Managing Director, Sun Estates Group says," When I look back over 2 decades where we created properties that earned us International recognition, Sun Estates is now evolving and growing as a brand of repute in Goa and now all over India and at global level. We gained international recognition when we were awarded the best International new Hotel in Asia by Conde Nast in 2011 and though primary focus of the group has been niche real estate development and hospitality ventures, for the youth of Goa we are bringing a cricket team with players of international repute in Goa Professional League (GPL) to encourage the youth to play competitive cricket of international standard."
Announcing the formal launch of Sol de Goa on February 19th with an exclusive `By Invitation Only' concert headlined by India's Indi-Pop legend Leslie Lewis, the evening is supported by Chivas Regal and presented by Sun Estates Group. UK artistes and accomplished singer/songwriters Heather Andrews and Keith O'Connell will also debut at the launch party.
'Note: The corner is a regular space where businesses, entrepreneurs and all others with noteworthy projects can 'strut their stuff"