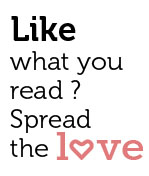 Share
 Ashley Thomas GM Sol de Goa, Ajay Shetty Owner Myra Wines, Sachin Bhamri Head of Marketing and Sales.
Myra Vineyards hosted a party to thank patrons for a successful first year in Goa. The elegant Sol de Goa was the destination of choice for Goa's glitterati over a cool Sunday afternoon with Spanish/ Mexican delicacies served by the poolside. Popular band Alcatrazz had fashionable names like Monty Sally, Isabel Hernandez Lelli, Marianne Borgo, Christopher Rego, Munir Kabani, Nikhil Chopra, Sunaina Misra and Tapan Acharya floating across the dance flo­or. Pitchers of red and white sangria made with Myra's trendy Two Headed Bird (THB) flowed, quelling the simmering heat. The equally glamourous CEO Ajay Shetty of Myra said "We look forward to set­ting new party trends in Goa and our gue­sts can look forward to many more of the­se in the coming months."
Mr. Shetty followed his passion for food and beverages when he founded Myra after a career in banking and plans to strengthen presence in the Western region with the help of Sachin Bhamri, who has been instrumental in accentuating sales. Headquartered in Bangalore, the brand aims to demystify the wine-drinking experience as a younger generation of wine-drinkers adopt the beverage as a lifestyle and health choice. Their portfolio includes the Cabernet Sauvignon and Shiraz reserves as well as the award-winning Sauvignon Blanc and Shiraz in the non-reserve category. 
Note: The Corner is  a regular space where businesses, entrepreneurs and all others with noteworthy projects can 'Strut their stuff'