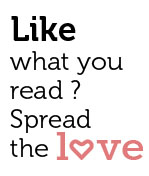 Share
Welcome to the São João edition of Goa Streets! This is a particularly joyous time of year, viagra 60mg not just because of this wonderful feast, but because it takes place at one of the most beautiful times of year in this breathtaking state of ours. Isn't it wonderful how everything comes alive during the Goan monsoons?
We've prepared a great edition for you this week, with feature stories on everything from music to fashion to food to football (we've devoted two full pages to our World Cup coverage!). We'd also like to draw your attention to our story this week on the incidence of rape in Goa, in the spirit of shedding light on this troubling issue and in hopes of effecting change for the better.
Each week at Goa Streets, we bring you comprehensive listings on everything there is to do, see and eat in the state, divided into four sections – Music & Nightlife, What's On, Food & Drink and Arts & Entertainment. That's in addition to our feature stories on a great variety of topics. Here's wishing all our readers a wonder monsoon season and a very happy São João!