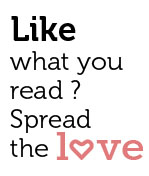 Share
Grand Mercure Goa Shrem Resort Helps Elevate The Culture of Goa
Kudos For A Delightful Event!
Grand Mercure Goa Shrem Resort, medicine an upscale resort by AccorHotels, has launched the first season of Art Yatra, in Goa. The Art Yatra was held from the 12th to 16th October, part of Grand Mercure's determination to create unique events that embody the creative and artistic impulses within us.  Renowned artists from all over India participated as Grand Mercure's guests during the week. The artists painted creations in Tulip, one of the hotel's most inviting venues.  Paintings by the artists were also on display at a special exhibition on 15th October at La Brise, the hotel's beachfront restaurant on the Candolim Beach.
Nestled amidst the serene countryside of lush paddy plantations, the resort served as an ideal location for artists to unwind and absorb themselves in creative pursuits. This delightful property in North Goa is designed as a kind of magical hideaway where time stands still and the soul is rejuvenated. Artists like Dileep Sharma, MFA in printmaking from Sir J.J. School of Arts, winner of the "ASIA BELT" in the Seoul International print art fair 2008, Laxman Aelay, a highly reputed artist for his contemporary depictions of the rural Telangana participated through the week. In addition, Subodh Kerkar, well known for his experimentation with different media, especially in the field of land art and conceptual art, and others created art works LIVE during their stay at the resort.
Says Mr. Rohan Sable, General Manager, Grand Mercure Goa Shrem Resort "It is our privilege to host the first season of Art Yatra at the Grand Mercure Goa Shrem Resort. We have always believed in promoting culture, and events like this resonate with our brand pillars. It would be a pleasure to view such talented artists from all over the country on a single platform, painting live".
Grand Mercure Goa Shrem Resort is dedicated to bringing Goa's rich heritage and creative past to the forefront. With the Art Yatra, that goal was furthered beautifully, and future local artists have been inspired.
Arzan Khambatta

Viveek Sharma