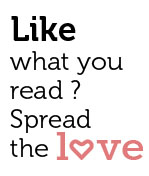 Share
'Doll and Devils' pop up at the Bikini Brunch at The Park, Calangute
A threat of cyclone Nilofar, a mild earthquake in South Goa, a wet day with the rain seemingly in no mood of relenting, a perfect recipe to spend your Sunday indoors, but a drive up to The Park in Calangute on 26th October 2014 changed all that and was enough to lift the gloom and raise one's spirits.
Every Sunday, The Park has its very popular Bikini Brunch for its guests to party, dance to foot-tapping music and karaoke with drinks and delicious cuisine to tingle one's taste buds.  This Sunday was no different, the rain was not going to be a deterrent and the management was certainly not going to give the guests any reason to complain.
The General Manager of The Park, Mr Sourabh Khanna, and the rest of the staff had everything planned perfectly; drinks on ice, appetizers, and music and karaoke courtesy Mr. Emmanuel Antao who is a regular at The Park every Sunday.  If Mr. Khanna had left any stone unturned to make your weekend special, his lovely wife Manisha Khanna and their little girl made their presence felt by dancing to the music and welcoming and mingling with the guests ensuring that everybody had a perfect day and for a moment the spattering rain on the outside was no longer going to be a distraction.
The Park regularly organises pop-ups on Sundays, and the star attraction for this particular day was the "Dolls and Devils" store owned by Sunaina Misra, a young, yet now proud owner of the Dolls and Devil label that was started by her grandmother, passed on to her mum and now run by Sunaina herself, an eighteen-year-old brand spanning three generations.  The store was like a magnet attracting little, yet fashion-conscious, kids to the clothes, fashion accessories and other goodies up for sale.  Sunaina's store can be found in Anjuna on other days, and going by the response from the guests business is going to pick up.
"Dolls and Devils' pop up at The Park, Calangute
If all of the above was not entertainment enough, then the food courtesy Chef, Kapil Muchandi, would surely bowl you over.  Pastas, fresh salads, grills, the thin-crusted pizzas with the prawn balchao pizza deserving a special mention, and the delicious buffet and desserts lined up were enough to make sure the day was complete.  The smiles, contented faces of the guests and the expression of the kids certainly told a story.  Speaking from experience, all in all it was a great afternoon, and as we wound up the day with spots of rain hitting our faces we promised ourselves that we would turn up at The Park again another Sunday and we could do this all over again!!!
Prawn Balchao PIzza and and Herby chicken burger
Goan model wins Splisvilla 7
Actor Mayank Gandhi and Goa-based bikini model Scarlett Rose have emerged as the winning couple of dating show Splitsvilla 7, beating Abhishek Malik and Khushi Bhatt in the finale.
Mayank, 30, who was known for his open display of affection for co-contestant Rashi Sharma on the show, says the win would have made him happier if he had his lady love by his side.
"It feels good to have won a big show like Splitsvilla but the win would have been sweeter had Rashi been with me in the finals. I wanted to win with her. Nevertheless, my aim was to beat Abhishek Malik and in that respect this win is special and amazing," Mayank said.
He was left with three female contestants to choose from to go in the finals, after Abhishek eliminated Rashi and though Mayank did not share a warm relationship with Scarlett, he chose her as his partner.
When asked why he selected Scarlett, Mayank said, "Scarlett was friends with all in the house so I knew she had a huge vote bank and to compete in the finals, we needed votes. If I would have thought about bonding, I would have chosen Priyanka but my goal was to defeat Abhishek hence I went for the girl with maximum support."
Scarlett, 22, says the win has been a miracle for her as she never expected Mayank would choose her.
"I was stunned when Mayank called my name to be his partner because we never got along. I had the option to say no but then I thought that I supported Abhishek on the show and he has come to the finals, then why should I not think about myself. It was the most important decision of the game," Scarlett said.
The winners say the show, which is the adaptation of American reality show Flavor Of Love, has increased their popularity and helped them bag some good projects.
While Scarlett is seen on another MTV show Fannah, Mayank will be seen participating in reality show Box Cricket League.