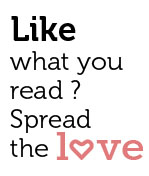 Share
The Goa Streets Guide to our State's Top Shopping
Nothing and I mean nothing, can hit the sweet spot quite like retail therapy.  Granted, a glass of bubbly and a bar of chocolate rank a close second in my books but the beauty of spending lies in the fact that the consumer is King or Queen as is usually the case.  We alone control the purse-strings and have the advantage of deciding the price we're willing to pay for our fix of the day, be it a Rs 100 funky anklet from the flea market or a Rs 10 lakh diamond from a swanky store.  In light of the myriad options – and the increasing temperatures which may affect your purchasing powers – here's a simple guide to the what, where and why of our sunny state's shopping options.
To begin our journey, let's zoom in on the age-old, oft-repeated lament of most folks at one time or another; 'I have nothing to wear!'  Clothing, in addition to its basic function of shielding our body from the elements of nature and indecency, can also determine our fate via first impressions, plus serves as a confidence booster many a time.  No wonder then that it's the favourite angst of every man and woman, no matter how much you try denying it.
Our trail of racks begins with Le Roi Arthur in Verla, a lovely store where French owner Florence – who also takes up interior design projects – has artistically blended her unique twist on traditional furniture with elegant cuts in clothing.  There is also a café where master chef Romain can whip up a special meal with advance notice.  Paper Boat Collective located on the Chogm road, is a stand-alone boutique that stocks contemporary his and her designerwear, made with hand woven and organic fabrics.  Also, you can expect a diverse range of elegant saris, stylish jewellery, cutesy kidswear and home décor.  But if you'd like to zero in on distinctive footwear, Janota in Povorim is the one-stop shop for customised shoes that caters to men as well; striking colours in an array of fun styles that can be couriered anywhere.  My local sources inform me that Senior Shoes in Panjim is worth checking out as well.
Karen Peace, owner of Cheshire Cat
Next on the hit list is Queen Bee (Candolim), with a line-up of party, resort and formal wear, together with shoes, bags and accessories.  The designs are one of a kind and come in sizes for all shapes (hallelujah).  Men's wear includes linen shirts, fashion Tees and footwear.  Along the same road sits Solberg, a Scandinavian designer store that stocks trendy semi-formal dresses and bags that promise to put a zing into your social life.  The twenty-somethings swear by Curves in Calangute that provides an array of hip clothes and baubles. And while we're in the neighbourhood, it would be naughty not to include FabIndia (Candolim, Mapusa, Panjim), famous for its ready-to-wear handloom textiles, affordable furniture, colourful home furnishings and extensive range of delicious organic food and products.
One of the best kept secrets is Atal in Calangute, which houses a sophisticated collection of shawls and stoles in wool, linen, silk and pashmina.  Rangeela, likewise in Calangute, will fulfil your evening and beachwear needs with soft cotton sarongs and gorgeous silk dresses.  Moving along the same route, we have the Goan favourite Malini Ramani, with her glamorous and sexy fashion in flowing kaftans, bling bikinis and pretty slippers.  Right next door is Bebel, with serious designerwear that includes bags and jewellery.
Men's Bags at Private Collection
You can then splurge at Private Collection in Candolim, set in a beautifully restored 200-year-old Portuguese villa. Opened in December 2011, the charming "concept store" offers sophisticated collections of women's fashion and accessories as well as lifestyle pieces on the ground floor, and collections of art on the upper floor. The property has been completely refurbished by the owners, converting an aging bungalow into a luxurious boutique. The ambiance offers a calming respite from bustling Candolim.
Travelling north, Cheshire Cat in Assagao, brings us its exotic line of handcrafted fusion jewellery, which can be customised to make bespoke statement pieces by its designers, together with an interesting selection of garments and art.  Cheshire Cat is run by Kees van Andel and Karen Peace, a creative design team who met up in Amsterdam in the 80's. Using ancient techniques of goldsmithing such as granulation and filigree, and working with rich 22ct gold, they select gemstones for their depth of colour and purity, and create eye-catching combinations of light and textures that delight and amaze. Van Andel and Peace draw their inspirations from ethnic Indian, as well as Victorian designs, blending traditional motifs with very contemporary styling.
Ramona Gallardi, The Private Collection
Further up the road is People Tree, a shop that blends a variety of stories with cultures in its quirky clothing and handicrafts.  Hand-printed T-shirts mix with sarongs and jackets that are natural and recycled; animal shaped cushions, organic products, books and music all live happily together here.  As we move towards the beach, stylish leather crafts is the focus at Artjuna (Anjuna), which operates out of a Portuguese villa and has a tranquil garden café serving refreshing fare.   The Shop by Nana Ki is regarded as the best hotel boutique in Ashvem Goa, which retails a wonderful blend of French chic with Indian designs.
In the heart of Panjim city lies Barefoot, where lovely glazed ceramics – mainly tableware – mesh with high-quality textiles eg., saris and dresses.  In this vicinity is Sacha's, an eclectic collection of products from antique plates to organic soaps to a fashion array by brilliant designers including our very own Savio Jon.  Another home-grown design genius is Wendell Rodricks, located in the leafy Campal area of Panjim, who created India's first resort wear brand.  He's popular for his monochromatic colours using hand-woven fabrics and has some amazing styles of tunic shirts for both sexes. And while you're in Panjim, be sure to stop by the lovely boutique Maria Elena's Wardrobe for a wonderful selection of clothes for the ladies.
At The Private Collection
Let's move to the offerings in the south side of Goa.  First comes the Miss Monkey (Agonda Beach) line by Spanish designer Susana Gago who creates vibrant glamourous attire using natural fabrics.  Then we find Chim in Palolem, where handmade designer garments fuse with handicrafts and tribal art.  Its calling card is that this is where jewellery designer to the rich and famous (think Michelle Obama), Pieter St. Erasmus stocks his stunning pieces.  Tuk Tuk is a zippy place in Margao where the range covers silver jewellery, curios and souvenirs handpicked from across India and finally, the eco-friendly Mandi in Betalbatim, that supplies handmade paper, Ayurvedic fabrics and Indian art.
But if you'd like jewellery to take centre stage, then S.R.Lotlikar & Son in Margao is your answer.  Here, traditional pieces of excellent workmanship combine with superb filigree designs.  Other sparkling venues include Orra, Gitanjali and Tara, all of whom are household names for quality designs and are located in the Panjim district.  The new kid on the block, of course, is Tanishq. With outlets throughout India, their Panjim store just opened in the Goan capital and is already making quite a splash for some of the most gorgeous jewellery available in the state. For the more traditional festive stuff, Waman Hari Pethe and Laghu Bandhu, both in Panjim, come well recommended.  If silver is your thing, then the Tibetan Jewellery Market in Baga, with displays on the ground under canvas shades, is for you.
For those of you who get a high from the written word, make a beeline for  Literati in Calangute. It's housed in a 100-year-old family home with a lush tropical garden and is the scene of many a book launch and varied workshops.
 And if you've taken a fancy to the hand-painted ceramic name tiles that can be found all over town, zip over to Velha Goa in Panjim where you can place a custom order.
Now, for a gentle guide through our pick of furniture options but beware, it can get very dusty here.  If you have a penchant for owning an antique piece (or as my mother would say 'old and used'), the sub-registrar building in Mapusa is your best bet.  Inside, the shops are crammed with a jumble of chests, chairs and cabinets including some pottery like vases and crockery from Macau.  Plus, the road that leads to Mapusa from Calangute is dotted with open sheds that are bursting with treasures waiting to be discovered – crystal chandeliers, day beds, carved teak and rosewood dining sets.  For slightly more upmarket and less musty antiques, head to Casa Goa in Baga that has Indo-Portuguese furniture and also showcases home accessories and local artists.  Sotohaus in Candolim is run by a Swiss designer duo and has innovative furniture, art and distinctive lamps, all handmade in Goa. For cane lovers, Cane Culture on the Povorim highway is the cure.  The shop supplies to most of the local 5-star hotels and is willing to take orders and ship them overseas.  But if you prefer sleek and modern lines, the three choices are Damien de Goa on the Povorim highway (I have a classic off-white sofa set from here), Babas in Panjim (art, lights and fancy furniture) and fashion darling Malini Ramani's Dreamscapes, which stocks handpicked home décor from Africa and Asia.
Perhaps the best place in Goa for one-stop shopping – from furniture to air conditioners to TVs to home appliances – is the CMM Mega Store in Merces. This place has it all!   For amazing furnishing products like bed linen, glasses and cutlery, look no further than Oona, with stories in Panjim, Merces and Calangute.  If it's a kitchen you're looking for, be sure to check out Rapp Lifestyles in Alto Porvorim. This place specializes in modular kitchens and furniture, featuring high quality products and international stylizing at affordable prices. Each kitchen is customized, dimensions measured, and designed and installed by an expert team.
Another great option for modular kitchens in Panjim is Solitaire Hardware & Kitchen, which also provides innovative solutions and products in the area of architectural hardware.
There's a new place on the Goan shopping landscape called Orchid, which offers sunscreens, canopies, water curtains, fountains and pure cotton linens, as well as a wide variety of other decorative items. Located on NH17 in Porvorim (next to Domino's and Baskin Robbins), this is a great place to make your summer "cool", in every sense of the word.
As a final temptation, if you're one of 'those' who are suffering from withdrawal symptoms due to the absence of mall shopping, head over to our humble Caculo Mall in Panjim where the usual suspects – Lifestyle, Westside – will soothe your nerves.  And gentlemen, bearing in mind how fidgety your lot can get when accompanying partners on a shopping spree, here's a peace offering; Panjim is home to the Apple and Samsung stores to satisfy your electronic needs.
And there you have it people – a unique and diverse melting pot of creative talents pooled in from around India and across the globe.  So whether you're a shopaholic or fashionista or simply someone on the hunt for a memorable souvenir, go forth and spend!
PS – here are some of the contact numbers (in random order) to help you get started on your shopping spree; if there's any confusion, consult the Google God!
Le Roi – +918605450267; Solberg – 9822364978; The Shop – 08326515136; Cheshire Cat – 9822580898; Wendell Rodericks – 08322238177; Rangeela – 08322276123; Curves – 08322279917; People Tree – 9582018969; Miss Monkey – 9420768033; Chim – 9850215990; Tuk Tuk – 9049017182; Malini Ramini – 08322275305; Artjuna – 9822686640; Atal – 9923151120; Private Collection – 08322489033; Mandi – 9545500938; Fabindia – 08323260779-; Sachas – 9823805897; Janota – 08322412129; Senior – 08322422525; Singbal House – 08322425747; Broadway – 9822488564 ; Literati – 08322277740; Damien -08322417045 ; Babas – 9923414098;Velha Goa – 08322426628; Sotohaus – 08322489983; Barefoot – 08322436815; Casa Goa – 08322281048; SR Lotlikar – 08322741628; Cane Culture – 9822381715; Dreamscape – 08322278563; Apple – 08326456352; Samsung – 08326450800; Maria Elena's Wardrobe – 9049079769; Oona – 08326634966; Rapp Lifestyles – 08308516597; Orchid – 7507402764; Solitaire Hardware & Kitchen – +91 9820974686