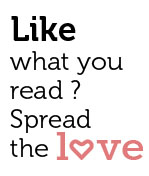 Share
What's The Verdict On This Year's Peak Tourist Season?
If you go by the traffic jams over Christmas and New Years, it would seem that Goa's ability to draw in hordes of tourists hasn't faded. If you go by the words of many taxi drivers and other tourism-dependent Goans, site it's been the worst peak season in memory. If you listen to the reports of hoteliers, shop things aren't so bad after all.
So what's the verdict on this year's peak tourist season in Goa?
It seems it's as mixed as the opinions of the stakeholders. The numbers are there, judging by hotel occupancy rates and mobbed thoroughfares. But dig a little deeper and the picture changes: fewer foreigners and more domestic visitors, fewer charter flights and more buses, fewer families and more EDM fans, less glitterati and more multitude.
After a slow start to the season, Goa's tourism sector was hoping, praying that things would pick up by Christmas and New Year's – and they have, but only for some.
"This season is the worst I have known. The only trips we have been making are from home to where we park our cars awaiting tourists," said a taxi driver whose lack of business may have as much to do with tourists' changing transportation options as any insufficient numbers.
"While airfares have fallen considerably, hotels have been more stubborn in reducing their fares. One explanation for this could be the fact that many more couples and families are choosing to drive down rather than taking a flight simply because that gives them the mobility once they are here," travel agent Giovanni Fernandes said.
"The high taxi rates could also be a reason why tourists are choosing their own vehicles. Combine this with the option to hire cars from Zoomcar and others," he added.
Hotels in the state claimed 90% per cent occupancy during Christmas and New Year's, especially around the time of the EDM (Electronic Dance Music) festivals Sunburn and Supersonic.
Natalie Barnes, an Anglo-Indian from Mumbai, came to Goa specifically for the music festivals and was struck by the lopsided national profile of the attendees as compared to previous years.
"It's all the young urban Indians who are emerging. The international tourists are too few to be counted," she said.
Tourism Director Sanjeev Gauns Dessai assures that the department is making every effort to upgrade Goa's stature as a preferred tourist destination.
"Several new initiatives are being planned, including better facilities along the beaches, sea planes, helicopter rides, amphibious buses as well as several other initiatives," Dessai said.
Official figures on the number of tourists arriving in Goa are not available for the last six months. Overall, Goa has shown growth in tourist arrivals in recent years, even if the biggest jump has been among low-spending domestic visitors.
Today, around 4 million people visit Goa every year, around 13 per cent from foreign countries and the rest from India. Folks who in decades past could never even dream of taking a holiday in another state can now afford to do so, thanks to India's impressive economic growth. The state has seen a decline in international travellers due to a number of factors, most notably the fall of the Russian ruble and a growing perception that Goa is losing its
lustre as a pristine and peaceful destination.
That said, all is not lost. The government is working hard to keep garbage off the major beaches and promote adventure, cultural, family and "eco" tourism. And while fewer Russians are arriving, there's some indication that British and other European arrivals are slowly climbing back up. Most importantly, Goa remains a favourite among Indians of all stripes, including those who come here with lots to spend.
"Goa has seen a big draw for tourists. Especially the two EDM  festivals saw many tourists in the state," said Goa Tourism Minister Dilip Parulekar. He said that in the next year he expects to see as many as 7.5 million tourists visit the state, almost double what it is now.
He cited the initiatives like seaplanes and hot air balloons as reasons why tourists will come in greater numbers.
Parulekar and other tourism officials seem intent on pitching Goa as middle class India's perfect "European" holiday.
Stakeholders, however, remain disillusioned that the government hasn't put in place promised infrastructure along the beaches such as better roads, footpaths, beach showers, toiletsand changing rooms.
To be sure, Goa will need more than showers and changing rooms to achieve its tourism goals. The garbage that is still ubiquitous on roads throughout the state, price gauging, lack of infrastructure, and inadequate planning and strategy must all be addressed with urgency. Considering India's population of 1.2 billion people, and that Goa stands out within this population as the most easy-going, fun-loving and free-spirited, and that India is now the fastest growing major economy in the world, a bright tourism future could be Goa's for the taking. But let's first clean up the garbage.