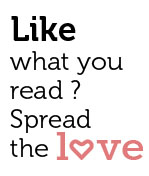 Share
How a Teenage Facebook Gang Did Good
A** nhu Mare? Fill in the blanks and you have a colloquial quip in Konkani, calling you a dummkopf or blockhead! This popular Facebook troll page was started a couple of years ago by a few Goan lads to 'post some funny jokes from time to time'. But the hits kept coming, and when the page reached 10,000 likes, the boys at ANM decided to celebrate. Co-creator of the group Gaurav Padte, a 19 year old student from St.Xavier's College, Mapusa, narrates how their celebrations helped clean up Goa.
This story is the latest instalment  of Goa Streets' Keep Goa Beautiful initiative, working for a cleaner, greener Goa. Remember, it's up to all of us to Keep Goa Beautiful!
It was April of 2014. I wanted to celebrate our 10k likes in a different way. Instead of just going out for dinner, I started a cleaning campaign. I announced on the page that we were going to clean the Mapusa Bus Stand. Anish and Amey Dhargalkar, our other page administrators, are always away due to work and studies. So it was just me alone for the first drive, waiting at the Mapusa Bus Stand. I expected no one to show up but seven people did. We set out and cleaned the whole Mapusa Bus Stand.
Many people came to us and said, "You should be studying and not cleaning the bus stands. This is not your job!" To which we replied : "Well hey, this is our motherland, when it's dirty, it's our job to keep it clean. So yeah, the next time you think of throwing something out of your bus window, you'll think twice!"
Everyone around was stunned. The ever oh-so-dirty Mapusa Bus Stand was clean for a few days! And my god, how beautiful it looks that way.
We received thousands of shares, likes and comments from our online fans too. We then launched another cleaning drive at the Panjim Bus Stand. As usual I did not expect a huge turnout but 14 people joined us.
Then came the first season of the Indian Super League football games in November 2014. I was very excited about the FC Goa home games at Fatorda, Margao. I could not attend the first game for some reasons. My friend Siddesh Shetye sent me a picture of our stadium after the games and what a mess it was! Our susegad Goenkar forgot to dispose all the garbage he had created, and left everything under the seats. Siddesh then said, "How about launching a cleaning drive at the stadium?" Just like the Japanese fans did during the last World Cup?
The idea clicked and we announced that we would be cleaning the stadium after the games. I expected a large turnout to help us after the second game as Goa loves football so much, but Siddesh, Veer Naik and I were the only people left at the stadium. We were at the East Stand, the dirtiest one. That huge stadium had to be cleaned by the tiny stadium cleaning staff. How they have to break their backs, bending and searching for the garbage under the seats! We joined them in cleaning the entire stadium, that holds 19000 people! It took us over two hours to do this, and we were dead tired at the end of it.
After we put the pictures online the media began calling us heroes. That was the start of many cleaning drives that lasted the whole football season. We had three people on the first drive and by the third time we had 150! I always carried the ANM banner with me so that people could spot us after every game and help us clean out the stadium. It was an amazing campaign that put us on the world map with FB shares by international personalities.
We followed that up with drives to collect essential goods for the St. Anthony's Orphanage Duler and Fatima Sisters' Old Age Home in Guirim. About 20 volunteers took five cars full of goods like soaps, rice and clothes, worth over 30,000 rupees. The kids and the elderly were very pleased to see us, not because of the stuff we brought with us but simply because we had visited them. This year too, we carried out drives to feed underprivileged persons on the streets.
We faced a lot of obstacles, class timing problems and money issues, but in the end we managed to pull all this off. I have regular college and the others have their own work, but we make sure we go out and do something that a normal person would not find the time for. Because I think life is more than just college, that there is so much to be done for our state and country, so many places to be cleaned, so many homeless to feed and so many hearts to mend.
Visit the ANM page at www.facebook.com/ANhuMare