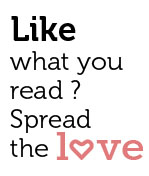 Share
Armando Gonsalves, founder of Heritage Jazz and Konkani Rocks
Saving Goa through music (and other creative pursuits)
Last month I was pleased to have helped present a wonderful programme of music and food, in association with the Tourism Ministry, marking World Tourism Day. Our event at the Inox Courtyard in Panjim corresponded with a shift in thinking within the powers that be, toward an understanding that we need to think differently about planning tourism in Goa.
Goa has been blessed abundantly when it comes to natural beauty, and the Goan vein is flowing with immense talent. Why else do people come to Goa other than for this spirit that is so special? On a plain natural beauty index, our beaches are no more beautiful than those of Maharashtra or Karnataka. Why then is Goa the lure for people worldwide? It is the invigorating spirit of Goa that excites people, a heady mix of music, art, culture and the subtler things in life.
But sadly, as you look around, there are many dark clouds on the Goan horizon, and our promise is slowly dying, with quantity rather than quality of tourism being the order of the day. Adv Francisco Braganza, President, Travel and Tourism Club of Goa recently said that the European tourist does not find Goa exciting any more, and that due to our greed we have lost our heart and spirit to attract the discerning tourist. I cannot help agreeing with him, but, how can this be reversed?
At Heritage Jazz, we have long talked of taking this dream of bringing in high spending and classy tourists who are attracted to the Spirit of Goa rather than an abyss of lowly pursuits. Music has always been the mainstay of Goa, and in a way, it is surprising that we have an International Film Festival of India before an International Music Festival! Sure, let's have the film festival. But let's also showcase Goan talent in music. Why not have International Music festivals such as Jazz, Rock, World Music and the like? Sunburn has been a grand success here but surely, live music festivals which are marketed well will have higher spending tourists vying for the limited space that Goa has to offer. Imagine a Shakira performing here, or a Rod Stewart or Kylie Minogue! In this way, we will also encourage the local music industry to perk up, thus throwing up newer and brighter stars. There's so much more we can do to fill the talent cupboard in Goa, stars who can create the buzz that will bring us a Grammy somewhere in the near future.
The Manohar Parrikar government is a sincere one, but where is the thrust in taking all this forward? Even at such a short notice, we can certainly organize a short Music festival at the end of the IFFI later this year, and take advantage of the infrastructure that will already be in place. We don't need to bring in international stars to grace the stage, since we can start with showcasing the immense music talent that is available across our vast country. Street music should be encouraged. It should be glamorized in such a way that upcoming musicians find it worth their salt to go up and do their bit, thus impregnating the air with original music that will surely be lapped up by all. I remember the days about a decade ago when we tried getting Goan musicians to play in old aged homes, schools and slums, and these suggestions were greeted with sneers from all. When we went about doing what we believed, but with musicians from overseas (who were delighted to participate in such projects designed by us), Goan musicians realized that this was a sure way of being noticed. Today, it has become a trend where young musicians are vying with each other to grab media space through these types of initiatives. With the support of the ever energetic media in Goa, we can now work to bring about newer energy to street music so that hidden talent can be thrown up. In this way, we will also get purer music, with unplugged instruments such as the guitar, the violin, the saxophone, the accordion and the like.
Simply put, we need a revolution. We need music to be enmeshed in a bigger thought process which brings in not only a calming influence to the jagged and distorted tourism notes of today but also the moolah to feed the upcoming musicians of our beautiful land. Imagine the day when we can throw up a Madonna or a Billy Idol and the like from the streets of Goa! Easier said than done, but UNITY across the spectrum, where egos are shelved and dreams are fuelled through cooperation amongst all, is the way to go. We can do it; I have absolutely no reason to believe that we cannot be the Music, Art and Culture Capital of the East. We have to start NOW because the time has come!
Booney Alex Dias, with his guitars (7 in all)
_____
Armando Gonsalves is Chairman of the Goa ForGiving Trust and Founder of Heritage Jazz and Konkani Rocks. These groups are at the forefront of the Jazz and Konkani Revolution in Goa, besides being actively involved in myriad initiatives that bring solace to the Goan soul. These include the Campal Creek initiative, the Mermaid Garden Restoration, initiatives in slums, schools, old aged homes and work with the blind and underprivileged sections of society.