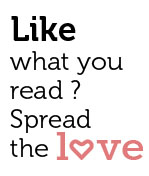 Share
A beautiful evening
Away from the crowds, an elegant boutique hotel opens its doors in Saligao
To understand Shanti Morada, doctor the lovely new boutique hotel in the North Goan village of Saligao, you must look to Shanti Home (http://www.shantihome.com/), its sister hotel in New Delhi which in its six years of existence has gained a reputation as one of the finest places of its kind in the country. It won TripAdvisor 2013's "Best Small Hotel in India" and "Best Service in India", as well as the 2013 – NDTV and Brands Academy "Best Boutique Hotel in Delhi" and Primetime's "Best Boutique Hotel in Delhi".
This is the place Shanti Boutique Hotels is coming from as owners Rajat and Sanjana Verma open their next venture, Shanti Morada (www.shantimorada.com). The Goa Streets team has had the privilege of visiting both properties, including a multi-day stay at Shanti Home. We can confirm that all these accolades – including the recent awarding by NDTV and Brands Academy of Shanti Morada as Best Boutique Resort in Goa (despite having just opened) – are very well deserved.
The ornate gold switch board
Shanti Morada is a boutique concept hotel with a unique personality, showcasing Indian art, tradition and culture. It's tucked away in Saligao, a picturesque village known for its culturally enriched society and the only Gothic-style church in Goa.
"Casa de Morada" (Home of Happiness), built well over a century ago in 1897, has been painstakingly restored over the last 8 years. The quiet location along with its antique Indian décor, gives the hotel an attractive and personalized touch. During the site excavation, the old foundation cross of the original 1897 house was found, and this has been restored to its original location within the compound wall. A wrought iron grill was also found during construction work and this was used as the model for all grill and pattern work across the property. Various uniquely themed rooms with beautiful Old Goan beds, set around a gorgeous pool hidden amongst the greens, create a unique atmosphere for any break.
Silhouette of a statue in the garden
With beautiful antiques and hand-picked furniture dating back 300 years, each of the 20 individually themed 500 sq. ft Luxury Rooms take you back to a different era. Extremely well appointed, all Luxury Rooms come with large bay windows overlooking the courtyard with the swimming pool. Each room also features a balcony with outdoor seating, plus a walk-in rain shower and stand-alone claw foot copper bathtub (a rather stunning addition). They include flat screen LED TVs with satellite television, Wi Fi – internet facilities, telephones, mini-bars, electronic safes, tea and coffee makers.
Dining with golden goblets
Other features:
O-3 The Ozone Pool. The first and only ozone filtered pool in Goa. Amazing fresh crystal clear water filtered with new iconic technology, eliminating the use of chemicals like chlorine.
Jacuzzi Pool BAR – With bar stools immersed in a Jacuzzi, this is an ideal place to have a sundowner in style. With a capacity of 20 people, think of the potential here for a pool party!
Lantern Restaurant: Decked with carefully chosen paintings and artifacts. The tandoor is showcased in an open kitchen where you can watch the chefs create mouth watering kebabs.
MANDALA: Mind, Body, and Soul – Attain spiritual revival by indulging in a yoga session, meditation or a soothing massage. Hidden amongst the garden at the top end of the property, a great place to relax and rejuvenate.
Speaking of recharging, you can also do it in several intimate lounges built around the property. On Level 1, there's the BOAT Lounge (also called Barco Hull) with a maritime theme, and CUE Lounge, where you can enjoy a game of pool while sipping on a chilled beer. And on level 2 there's the SHIVA Lounge and TELHADO, the roof lounge. These well decorated themed lounges feature amazing artifacts, a collection of smoking pipes, idols of Indian gods, and simple sailor memorabilia, offering up a true sensation of INDIAN hospitality.
The luxurious bedroom