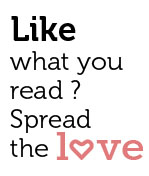 Share
What is this year's tourist season likely to bring?
It's the question on everybody's mind no sooner the rains recede—investors, stakeholders and common folk alike: How is the Tourism Season going to be?
We give it to you upfront: There's good news and bad news.
The bad news first: There's no sign of improvement in the Russian economy or any de-escalation of the Russia-Ukraine crisis.
The good news: Goa is likely to get tourists from non-traditional markets including other CIS countries—Latvia, Lithuania and Estonia as well as from neighbouring Urumqi, capital of the often restive Xinjiang Uyghur Autonomous Region in north-western China (which is the largest city in Western China), Holland, Poland and the Czech Republic. Interest is also being shown from the Far East including Malaysia, Singapore and Australia.
Whether their combined numbers match the Russians remains to be seen.
"The Russian tourist arrivals could face a drop, due to the economic crisis in the country. We are however looking toward Scandinavia and have received a tremendous response from the Polish and Dutch markets. We expect a good number of tourists from these two countries in the coming season," Director of Tourism Ameya Abhyankar has said.
Increasingly, however, Goa tourism is more of an Indian than an international affair. While the number of foreign tourists arriving in Goa the past three years has held more or less steady at about a half a million, the number of domestic tourists rose from around 2.6 million in 2013 to 3.5 million a year later, according to government figures. That may sound like good news, but the reality, as usual, is quite a bit more nuanced. Much of the increase in domestic tourism to Goa appears to be due to the country's economic growth; people who previously could never dream of taking a holiday in another state can now afford to do so. An increase in low-spending domestic tourists has been accompanied by a decrease in high-spending ones. And an increase in international charter tourism, again bringing relatively low-spending visitors, has been accompanied by a decrease in well-heeled foreign tourists staying at five-star resorts.
And yet despite this trend, the numbers reveal that Goa remains an attractive tourism destination for a great many people. Internationally, the year 2014 saw 149,684 Russians visiting Goa, followed closely by British nationals, at 146,380. A distant third was Germany with 55,932 tourists. The previous year, the number of Russians was 162,746, while the Brits stood at 145,431. Germany sent 46,472 tourists. Interestingly, the biggest jump was shown by Iran, which sent in 3990 tourists from 892 the previous year.
While many high-spending domestic tourists, wary of Goa's so-called 'male-mob tourism', have been opting for other destinations such as Thailand or Sri Lanka, the state still holds an allure among Indians of all stripes for its free-spirited, easy-going ways that serve as a kind of antidote to rising conservatism. At what other beaches in India besides Goa's do women feel free to wear what they like?
To be sure, the government has been fast at work trying to promote Goa as a destination that goes beyond just parties and beaches. Eco-tourism, adventure tourism, family-friendly tourism and heritage tourism are just some of the buzzwords making the rounds. However, it's fair to say these efforts are still in a relatively nascent stage, and that most folks still come to Goa for the shacks, nightlife and fun in the sun.
Russia is facing an economic downturn on account of the weak ruble and economic sanctions from the US and NATO countries. The Russian Information Centre based in North Goa explains that much of the tourism from that part of the world won't actually be coming from Russia itself. "The first chartered flight carrying tourists from Latvia will land in Goa on December 10, 2015. In all, there are likely to be six chartered flights from Riga this season, with 180 passengers in each inbound flight," says their press note. "Chartered flights from Latvia's capital Riga would be the opening of a new potential market. Chartered flights from Riga to Goa will ferry tourists from Latvia, Lithuania as well as Estonia, which have a combined population of 10 million."
All three countries were part of the former USSR and emerged as independent countries in 1991 after the fall of the Soviet Union. They are now part of Europe with the Euro as their currency.
Goa Tourism has planned its own initiatives to draw in more tourists. These include the previously untested initiatives of seaplanes for joyrides, amphibious buses for tourist tours as well as the recent initiatives of trying to promote Goa as a birders' paradise.
"These initiatives we are introducing for the first time. Let us see the response and accordingly we will increase the size, capacity and frequency of these trips," said Nilesh Cabral, chairman of the Goa Tourism Development Corporation.
The recent initiatives will understandably take time to pick up and are not expected to translate into larger numbers this season itself.
Besides the above, Goa Tourism hosted a familiarisation trip this week in association with AirAsia airlines for 12 media persons from Singapore, Malaysia and Australia. This initiative coming barely days after AirAsia launched Goa-Kuala Lumpur flights is expected to be a direct window between Goa and the Far East. AirAsia will operate 3 flights on this route in a week. The media delegates were given exposure to various aspects of tourism in the state such as pilgrimage tourism, heritage tourism and hinterland tourism with the hope that they would write good reviews about Goa back home. The group visited historical monuments, forts, museums and savoured Goan food.
Attempting to make more flights to the sunny state, Goa is pitching for a partial open sky policy, wherein airlines are given permission to fly to airports without giving the local airline an equal right to fly back.
"We are requesting the union civil aviation ministry to approve the limited open skies policy for the South East Asian and the Middle East region. It will help us get traffic from these two regions and promote tourism," said Abhyankar.
A limited open skies policy refers to flight routes allowing unlimited air traffic between two nations or clusters of countries. Currently flight permissions are given only if the other country reciprocates in granting a similar permission for an Indian airline.
The initiatives are many, it's now time for tourists to vote with their feet.