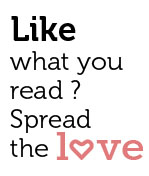 Share
Sing into spring and set your soul free
World-class rock musicians from Russia and India are coming together in Goa on 31 January and 1 February to merge two great cultures in an open ended music fiesta. Not since the 60's has Goa seen something like this, troche when the first jam session featuring the Beatles took place. Great Live Music 2014 is a return to the basics – and promises to be a stunning musical event.
Rock music is one of life's greatest gifts, link and the music scene in Goa is getting a new face this season as Baga rocks to the sounds of this sensational festival. Musicians from both countries will turn on tunes that will set your soul on fire and your feet tapping. Goa Streets is pleased to be on board as Media Partner for GLM 2014! It's all happening Friday and Saturday, Jan. 31 and Feb. 1, near the Baga Bridge.
The festival will feature some of the great bands of Rock from both Russia and India. The groups performing in the festival include Indian Ocean (India), Parikrama (India), Junkyard Groove (India), Heretic (India),  Brainstorm (Latvia), The Matrixx (Russia),  Dolphin (Russia), and Shiva (Russia).
A brief about the bands:
BRAINSTORM (Prata Vetra) LATVIA – pop/rock band. The band became popular internationally in 2000. Though Brainstorm is deeply rooted in the soil of Eastern Europe, the group draws on many musical traditions, including the harmony and rhythm of Western pop rock bands. Hence the growing demand for Brainstorm for rock festivals like GLM.
Parikrama (India) – a rock-and-roll band from New Delhi. They have a great many live performances and original numbers to their name. The band was officially formed on June 17, 1991 in Delhi.  The word Parikrama means 'orbital revolutions' in Sanskrit. They have been inspired and influenced by the likes of Pink Floyd, Jimi Hendrix and The Doors. The band consists of Nitin Malik as lead vocalist, Sonam Sherpa on lead guitar, Saurabh Choudhary on guitar, Subir Malik on the organ and synthesizers, Gaurav Balani on bass guitar, Srijan Mahajan on drums, Imran Khan on violins and Shambu Nath on tabla, percussion.
The Matrixx (Russia) – The unique expression, the brightness of text and music are the distinguishing features of this group. The Matrixx won the prestigious award «Best Alternative Group in Russia» in 2011.  The Matrixx can be safely classified as a super-band. It brings together several legendary personalities of Russian Rock, who have proved themselves long ago in other bands.
Indian Ocean (India) – Indian Ocean is an Indian rock band formed in New Delhi in 1990. They are considered to be pioneers of the fusion rock genre in India. A cult band in its own right, the group has amalgamated Indian folk music with Western rock and there are no limitations to their music. Susmit Sen, Asheem Chakravarty, Rahul Ram and Amit Kilam were band members till Chakravarty's death on 25 December 2009, after which Tuheen Chakravarty and Himanshu Joshi were officially inducted into the band as replacements. After the departure of Susmit Sen in 2013, Rahul Ram is the only remaining member who appeared on the band's debut album Indian Ocean.
Shiva: A young band, and winner of 'Battle of Bands' in Russia.
JunkYard Groove ( India) – Junkyard Groove is an Alternative Rock band from Chennai, formed in 2005. It's one of the finest bands on the Indian rock scene. The group got together almost randomly and realized that they had something to contribute to the world of Indian Rock and Roll.
Heretic ( India ) – Heretic is an Indian Alternative Metal band from Kochi, formed in 2005. The genre is Alternative Metal and Metal core. Heretic breaks away from casual clichés and banal definitions, a few feet outside the periphery of 'conventional'. The Bangalore-based band is comprised of five free-spirited musicians turning against the tide. Heretic has stormed some of the biggest venues in India and laid to waste fans and musicians alike with their explosive brand of metal.
Embassy of Russia in India is the official supporter of the festival. Also supporting the festival as official media partners is the News agency "Itar-Tass".
This is the festival's second year in Goa. Last year saw a massive turnout, and this year it's likely to be even higher, as the artists performing have a great fan following.
 GLM Link : http://glmfest.com/en