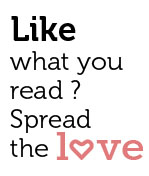 Share
Wok-fried Sliced Pork
The Wan Hao Chinese Food Festival
With the amount of Chinese food available in just about every corner of the planet, try one might be excused for thinking of it as some kind of a dime-a-dozen, commodity cuisine. But here's an interesting little factoid. Really good Chinese food is actually quite hard to come by. Food that passes off as Chinese around the globe would very likely be laughed out of town, if the town happened to be Shanghai or Hong Kong.
Fortunately, the cuisine at Miramar-based Wan Hao, the award-winning signature Oriental restaurant of Goa Marriott Resort & Spa, would not be laughed out of town here or anywhere else in the world. On a recent afternoon, we attended Wan Hao's Chinese Food Festival, on till September 22, and came away pleasantly surprised. The food passed the authenticity test from people in the know, and would certainly not have been laughed out of town – even in China itself.
Visiting Chef Sukhdev (from JW Marriott's 'Spices' restaurant in Mumbai) and Chef Sundar (the newest addition to Goa Marriott & Spa's oriental kitchen) are clearly hitting their stride in this festival. There's an all-new a la carte menu featuring specialties like Qia Xiao Bao (barbeque pork buns), Ji Jiao Zi (steamed chicken dumplings), Braised Eggplant & Tofu, Fujian Fried Rice (garlic fried rice with vegetables), XO Chicken (wok-fried shredded chicken with homemade 'XO' sauce), Black Pepper Beef and Chilli Crabs with Scallions, to name a few.
Streets caught up with Chefs Sukhdev and Sundar who, happily defying the age-old injunction against the divulging of chef secrets, were kind enough to share some of theirs. And now we in turn are sharing them with you. Enjoy!
Chef Sundar, the newest addition to the Marriott's Oriental kitchen, with Fried Ice-cream.
BLACK PEPPER MUSHROOM
Ingredients (Yield: 4 portions)
4×200 gm fresh mushroom
4×20 gm corn flour
4×15 gm refined flour
4×10 ml vegetable stock
4×5 gm garlic
4×5 gm salt
4×10 gm castor sugar
4×5 ml light soya sauce
4×5 ml dark soya sauce
4×5 gm black pepper
4×10 gm potato starch
4x 1 gm coriander
4×150 ml sunflower oil
Procedure
Make batter out of corn flour and refined flour.
Deep-fry mushroom coated with batter.
Add some oil to the wok. Sauté garlic. Add pepper, vegetable stock, light and dark soya sauces, sugar and salt.
Now add the potato starch followed by the mushrooms.
Toss it nicely. Add coriander as garnish and serve.
SZECHUAN CHICKEN
Ingredients (Yield: 4 portions)
1 kg chicken leg (boneless)
100 gm corn flour
500 ml cooking oil
100 gm dry chili
100 gm Szechuan peppercorn
40 gm chopped ginger
40 gm chopped garlic
80 gm chilli-bean paste
60 ml Chinese rice wine
20 gm Chicken powder
40 gm spring onion
60 gm sugar
20 gm salt
Procedure
Dice the chicken and coat with corn flour. Deep-fry until crispy.
Sauté the dry chilli, Szechuan peppercorn, chilli-bean paste till fragrant. Add ginger and garlic.
Now add the chicken and Chinese wine. Season with salt, sugar and chicken powder. Toss well.
Lastly, add the spring onions. Szechuan Chicken is ready!
WOK-FRIED SLICED PORK
Ingredients (Yield: 4 portions)
4×250 gm pork belly
4×10 gm garlic
4×10 gm ginger
4×50 gm French beans
4×15 gm black beans
4×10 ml sesame oil
4×15 gm chilli-bean paste
4×10 ml dark soya sauce
4×10 gm pepper powder
4×25 ml cooking oil
Salt
Sugar
Procedure
Boil the pork belly till soft and tender. Set aside.
Slice the pork belly. Heat the wok and add oil. Sauté garlic, ginger, French beans and black beans.
Add chilli-bean paste and fry till fragrant.
Now add the sliced pork and the seasoning. Fry all the ingredients well. Serve.
DEEP-FRIED ICE CREAM
Ingredients
4 scoops well-frozen ice cream (any flavour)
2 eggs, beaten
1 cup of crushed cornflakes
Oil for frying
Procedure
Make 4 perfectly round (if you can manage it) scoops of ice-cream and put them in the deep freezer for 15 minutes.
Give all the scoops an egg wash once you remove them from the deep freezer, then roll them on crushed cornflakes to give them a nice coating. Put them back in the freezer for 20 minutes.
Repeat this whole process twice, so the ice cream will be thickly coated with the cornflake mix.
Heat oil and make sure it is burning hot.
Deep fry the ice-cream quickly for 5-8 seconds until crispy on the outside.
Serving
Serve immediately, with a drizzle of chocolate sauce on top.
At Wan Hao, Goa Marriott Resort & Spa, Miramar, Panjim
For reservations, call +91 832 2463333