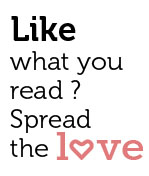 Share
Nelson Paes
A New Breed of Warriors
"If they ever tell my story let them say that I walked with giants. Men rise and fall like the winter wheat, but these names will never die. Let them say I lived in the time of Hector, tamer of horses. Let them say I lived in the time of Achilles."
These words of the legendary Greek king Odysseus echo true in the heart of every warrior, even those who are not in ancient Greece but locked up in a cage with another fighter right here in India.
They size each other up over deafening roars and blinding lights. Then the cage clangs shut and a cold rattle sends an icy feeling down the back. Alive with a primitive pang to survive, only one of the two will taste the sweetness of victory.
Well folks, SFL, or Super Fight League has arrived in India big time. You'd be surprised at how many folks are hooked.
 The SFL is Asia's leading Mixed Martial Arts organization. Participants use a variety of eye-catching martial arts, from Karate to Kick Boxing, to bring down their opponents. You can check out their show every Friday on Star Sports between 10:00 and 11:30 pm.
SFL is the brain child of Raj Kundra (Founder Chairman) and Sanjay Dutt (Co-Founder Chairman).  It's currently spearheaded by CEO Daniel Isaac, with Mary Kom, the famous female Indian boxer, as brand ambassador.
Daniel himself was India's first world champion in kickboxing. Daniel hails from a bloodline of fighters, and his late dad Isaac Solomon was a grandmaster who began teaching Daniel at age five.
Today, in turn, Daniel has bred hundreds of hungry warriors and worked as a special trainer for the police armed forces. His knowledge, dedication and enthusiasm are paying great dividends as SFL is becoming insanely popular with people from Delhi, Nashik, Pune and Bangalore. One Delhi venue attracted 15,000 fans, including the chief minister.
Now, SFL is coming to Goa!

Nelson Paes (L) during a match in Super Fight League
" What!" You might say in surprise, excitement or perhaps trepidation. And this is where 26-year-old Nelson Francis Paes comes into the picture.  He's a professional SFL fighter who hails from Tivim, right here in our sunny state.
How does this square with Goa's sussegado-loving, peace-grazing people who we all know harbor very little inclination to lock horns?
When asked if SFL is something of an antithesis to a community knit by "One Love", Daniel is quick to spring back with a one-line puncher that knocks down the skeptics: "MMA is not about violence, it's about discipline." Besides, SFL is sanctioned by the government of India.
It's also in sync with Goa's vibrant entertainment ethos and desire to stand out as a tourism hotspot. Currently organizers are looking for venues and sponsors to start fights in Goa, so to speak.
Daniel first saw Nelson during trials, picking him from among hundreds of fighters. It was the "the heart he displayed during training and competition" that caught Daniel's eye.
Today, Nelson is training with Muay Thai Fighter Edgar Noordanus, who's been a professional fighter for the last 26 years. He also hones his skill at Fabrizio Petroni's Tiger Gym at Chapora. Fabrizio is an Italian Boxer who coached the Indian Gold Team for the Goa International Boxing Championship in 2003.
Nelson has recently appointed Max Chandra as his Training Consultant and Corner Man. Max is a prominent Personal Fitness Trainer in south Goa, a motivational speaker in India and is attempting be the first person to complete a solo, 12,000-km charitable walk through all of India's 28 states. Max's roll is to prepare Nelson in strength, endurance and 'controlled aggression'.
Nelson is voraciously hungry, single mindedly passionate and doggedly determined to put himself and Goa in the SFL hall of fame.
As a youngster in Goa, he took up athletics and field hockey, representing Goa at the state level. Then he discovered kickboxing and realized his true calling was martial arts. Soon a trainer recognized his potential and asked Nelson to give SFL a shot.
Nelson began training six hours a day, seven times a week. He psyched himself up to take part in trials that were being held in Nashik.
All that's a glowing and positive memory but Nelson knows that he can't rest on his laurels. There are other fighters who are seeking the SFL title with the same eagerness. He's now training for his upcoming fights with everything he's got.
Mental preparation, he says, is a big part of his training. When asked about his motivation, Nelson says, "every time I get hit, I want to fight back, that's my motivation." And that's what Daniel and his team saw in this young warrior.
Well amidst all this fanfare, there is still something mightier than any opponent Nelson may fight. It's the crushing feeling of being slammed from high above because of a lack of financial muscle. As someone said, "nothing destroys the spirit like poverty."
Indeed, Nelson is in dire need of sponsors who will support his fighting career. Given a solid foundation of funds, believe me, there's no stopping Nelson Francis Paes.
Good luck, SFL! Good Luck Nelson!