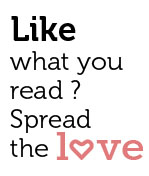 Share
The Art of Breaking Convention
Simply complex at Gallery Gitanjali – on Till Jan.2
Pierre Legrand is a French artist living in Auroville, patient the experimental City of Dawn in Tamil Nadu where pushing the limits of convention is a way of life.
"When I started painting I thought I should change the world, stomach create art that can change consciousness, sickness make art which has power and physical being, so porous that it is absorbed by the people and gives them pleasure," he says.
His exhibition Simply Complex at Gallery Gitanjali is a "must see".
Born in Paris and an engineer by profession, he was unhappy with his vocation and so decided to travel the world, looking for something about which he had no idea. He didn't find "it" anywhere, until he came to Auroville in 1967.
His artistic journey began a year later, and by 1989 he had invented a script, where triangles, strokes, dots and lines represent each English letter.
Letters were cut in translucent paper, and subsequently carved in wood and stone. Some variations of this script look like cuneiform (wedge-shaped) letters simplified to resemble Braille dots. These appear throughout his work, in painting, sculpture and installations.
Pierre exhibited extensively in Europe and India between 1989 and 2000, exploring space, transparency and porosity. His work has been featured alongside the American painter Mark Tobey and the American minimalist sculptor and video artist Richard Serra.
My heart skipped a beat when I walked into the gallery. The kaleidoscopic colours and stunning black-and-white display of multitude forms stand out in the vocabulary of his coded script. It's an effort to understand the mystery of being human from the cellular level, where the material and the spiritual impact each other to alter life and the environment.
The language and symbolism engulf you as you study the paintings, accompanied by the soft, soothing strains of a piped-in violin recital. A German violinist in Auroville saw Pierre's remarkable script and felt it looked like musical notes, got inspired by it and composed the music.
The idea of using flexible material as a base evolved when Pierre stayed with a family in Japan. They had a space for displaying art, which would be changed periodically and folded away. "One can tire of seeing the same painting on your wall. After a while you stop pausing and analyzing it, (so) a change rejuvenates senses."
Work by Pierre Legrand
Pierre found his calling, creating nonconformist works on porosity, light, transparency and lightness, inventing a language that could be accessible to all, exploring the eternal frontiers by poems his wife Anuradha Mazumdar writes, translated on 8X6 feet and smaller panels.
How did converting poetry to art happen?
"It just did. We have a dual connection and work as one. The different super-impositions attain spontaneous complexity that life offers, and the acceptance of it is 'Simply Complex', where the writing disappears and is not important."
Working on nylon mosquito net, the scroll-like structures with embellishments in fiberglass, pigments, fiber, wire mesh, and multihued images reflect influences of geometrical designs and ritualistic arrangements of Indian art. Paintings which can be viewed from both sides are translucent, allowing play of light and shadow.
There is a must-see display of books molded in fiberglass with mesh-like design, with manuscripts written in Pierre's personal vocabulary. His "book art" (art fashioned from manipulating and embellishing actual books) features in 'Odd Volumes', a major collection of book art given to the Yale University Art Gallery by Allan Chasanoff. Approximately 100 works by more than 80 artists including Olafur Eliasson, Yoko Ono, and Dieter Roth, showcase a selection of experimental and innovative works of "book art" from the 1960s onwards.
"The more baffled you are by complexities the more you try to understand life and matter. Yet along the way we understand and connect with the universe. This is what painting became for me. Not a way to 'show' something to people, but a way to experience life through colour transparence and light in its many layered complexity."
Pierre did not exhibit for 14 years, staying put in his space. But this year he has had five back-to-back exhibitions. Pierre finds young Indian contemporary artists "very talented and sincere. It's perplexing to see the living thriving forms evolving. I'm now 74, living in India for 46 years I'm almost an Indian, uh?"
Anuradha recently edited 'Light Matter / Atelier Pierre Legrand', a record of his path-breaking work exploring diverse inner territories crowded by outer conflicts. She has published several poems and fiction for young adults, plus choreographed dance performances with the Auroville Dance Lab, based on her poems.
Theirs is a world of art and poetry, of thoughts energizing space, of breaking the boundaries of convention. Walk the maze and join the dots at Simply Complex.
On exhibit till 2nd January at Gallery Gitanjali, Fontainhas., Panjim.