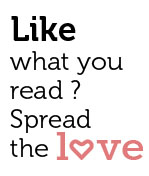 Share
It shouldn't surprise anyone to hear the words "Park Hyatt" and "luxury" in the same sentence. Yet the first question that comes to mind, mind of course, is what exactly is a Luxury List? Well, the brand team at Park Hyatt are firm believers that travellers want experiences that are personal and unique. They've been seeing for quite some time the buzz around experiential travel, immersion travel and the notion of travellers being able to put their own "stamp" on their adventures. This new campaign  – a worldwide magazine and digital advertising initiative with a strong social media component – is indeed an exciting new way to think about exploring the world.
The Luxury List is meant to portray that each and every one of us has our own perception of luxury in life. We have our own thoughts and ideas about the things we need or the things we want that will make our next trip more special, more unique, more experiential, and more personal.
Do you ever stop to think what might be on your Luxury List? It's this very question that the Park Hyatt has been thinking about for the past several months, and the team is now launching its first-ever global Luxury List campaign. Alluring, sleek images of hotel guests whose faces are never fully revealed will appear in both print and online. Fantastic black-and-white images will feature travellers and some of their own luxury list items, everything from a 40-year, single-malt Scotch, to private tango lessons, to a peanut butter and banana sandwich airplane snack. These images are meant to elicit that feeling of personalization, customization and luxury that is fine-tuned for every guest's individual needs. After all, just as the Park Hyatt brand says, "luxury is personal," and this campaign gets to the heart and soul of what makes travel so special.
The best thing about the Luxury List campaign is that you can get involved! Simply snap a photo (or two or three) of what might be on your Luxury List, and hashtag it with #ParkHyatt and #MyLuxList, then post it on Facebook, Twitter or Instagram. Park Hyatt can't wait to see what makes it onto your list!
For more information on #MYLUXLIST, check out www.myluxlist.hyatt.com