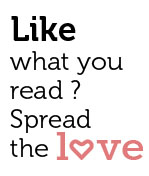 Share
For Antonio Fernandes, sildenafil now a thirteen-year-old from Santa Cruz, it could well have been the same old story as for most kids of his age?excel in sports, especially football, in school and simply fade off, ill-equipped to face challenges of post-school sports.
But fortunately for him, and many others his age in Goa, Brasil Futebol Academia was born in the nick of time when he was 10, and taught him a few Brazilian football techniques.
A set of Brazilian coaches and a gung-ho support team have kept themselves busy for over three years, quietly making champions of Antonio and other kids playing football.
Two Brazilian midfielders who are among India's top paid professional players – Roberto Mendes Silva and Jose Ramires Barreto – are behind the venture. They are carrying out an extraordinary tradition of their home country where soccer stars give back expertise to the younger generation.
Antonio has been picked up by I-League side Clube Sporting de Goa as a goalkeeper. The physical and technical training he got at BFA has also propelled him to earn laurels and silverware at athletic meets, even in age categories much higher than his own.
One of the BFA coaches supervises a drill
The academy's school program has around 60 kids aged 6 to 14, who just love playing football. This program, unlike its professional, residential version at Margao (see box for details on the residential scheme), is a paid program. It aims at honing basic football skills and ultimately producing well-rounded players.
The better of these kids are also absorbed into a 'development program' which provides them a pathway to join squads who compete at the highest level in the state, at national and at international level tournaments as well.
According to Rodrigo Mendes Silva, BFA's head coach, thirteen players graduated to top-tier football in India from the Academy last year.
"Aleixo plays for I-League Club Churchill Brothers and seven others are on Vasco Sports Club's roster which is in I-League's second division," Rodrigo told Streets.
"People here laugh at me when I say India has more talent than Brazil. But that's the truth," asserts Rodrigo.
So why is it that so many world beaters come out of Brazil and none from India?
"That's because in India, footballers get their first professional training at age 14. In Brazil we start at six," argues Rodrigo.
Six-year-olds and kids older are taught basic ball skills and the idea of passing, he says, adding that by the time they are 14, they've perfected these skills.
"At the junior level itself all players have a clear idea of how to position themselves on the football field. They also have perfect knowledge about accurate passing. In India, players begin to learn this only at 20 and are almost at the end of their physical prime by the time they perfect it," Rodrigo said.
At BFA, Rodrigo and the other coaches in his team, do more than what most football academies do. They create an atmosphere where kids can express themselves and have fun.  Players are tested and monitored. They are fielded in fun, small-sided matches. And there's more fun in off-pitch training and at sessions on the psychology of football. Monitoring of nutrition and giving the kids the chance to meet top I-league stars are added bonuses.
Coach Rodrigo Mendes  Silva, Brasil Futebol Academia
Most importantly there's another welcome difference. At BFA, football has that extra, pleasing-to-the-eye zing: the Brazilian deft-footed style.
According to Rodrigo, it's a tradition among professional footballers in Brazil that they give back to football a part of what they've earned in their careers.
"Players invest in training programs in their native villages and towns. Beto and Barreto made a lot of money from football in India and so they decided to give back. That's how BFA was born," explained Rodrigo.
BFA is the brainchild of 'Beto' (Roberto Mendes Silva), the Brazilian mid-fielder of Goa's professional soccer team Churchill Brothers and his friend Jose Ramires Barreto, another Brazilian playing professional football for Mohun Bagan Club of Kolkata. The Academy has presence in both Goa and Kolkata.
"It has given Goan youngsters an opportunity to learn from professional coaches, some of who have international coaching backgrounds," says Maverick Martins, who heads the academy's Public Relations and Marketing division.
Maverick vows that the 1: 15 coach-player ratio for the youth development program will be upheld in all circumstances.
"We give our best players access to quality coaching, sports science and facilities. We also instill good habits and practices in everything, from training to lifestyle management," Maverick told Streets.
BFA charges Rs 1,000 per child per month. For those who can't afford it, the program keeps about 15 percent of its slots open for underprivileged youth, who join on the recommendation of schools.
So what's the take of administrators, coaches and others in charge of football on BFA's three years in Goa?
Many who were contacted just nodded in acknowledgement of the work. But Bruno Coutinho, Goa's best known face in football, thinks it's something worth emulating.
"This sort of stuff was long overdue. I think all the top Goan football clubs should venture into setting up academies like these," said Bruno.
He heads the multi-discipline coaches who are employed by the Sports Authority of Goa and told Streets he will move a proposal to upgrade SAG's residential coaching scheme on the lines of the Brasil Futebol Academia.
.
.
.