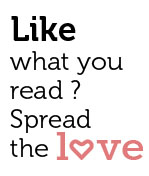 Share
A submerged village rises 
We are standing in the middle of one of the most surreal landscapes in Goa. The steeply cut banks of a stream show strange parallel marks and deep burrows. Mud walls of abandoned houses still stand weirdly here and there. A stone pedestal without its cross appears as muddy as the barren land around. Stumps of coconut trees stick out everywhere, with strange nest-like cavities.
The terrain in this valley is barren and scorched, but only up to a distinct line in the distance, beyond which lush greenery abounds. Why is this valley so desolate? And why is it so only to a certain distance to my left and right?
The answer lies straight ahead, at the water body stretching out as far as the eye can see. We are in the middle of Curdi, a village in Sanguem taluka, that was submerged by the Selaulim Dam project back in the 1980s.  It is only in the hot summer month of May that the waters recede enough for parts of Curdi village to rise again. It is in this month that some original villagers of Curdi make a pilgrimage here again, to celebrate the feast of a little chapel that still stands on the hill,  just above the water line. They have all gathered around that little shrine up on the green hilltop, as we stand at the centre of the parched dead village. Just ahead of us, an old road vanished into the waters.
Ruins of the post office
Alex Pereira, a 52-year-old man who hailed from Curdi, was 19 years old when he heard that a dam was going to be built. "We thought that it was not possible to build a dam across this huge river. I couldn't believe that it would turn into reality. Some people thought that the government was going to join the two mountains in the village which were miles apart, which to them was simply impossible."
The mud walls of some houses still stand strong, the rammed earth has hardened into a stone-like mass. Pieces of clay roof tiles and shards of pottery lie around, giving the place an appearance of an archeological dig. And yet, although it is only for a month, new shoots of grass emerge on the dry cracked bed.
After the dam project was planned, the villagers of the affected areas were offered compensation and relocation. The Curdikars moved to Vaddem and Valkinim, two hamlets near Sanguem town.
After a period of anguish, the villagers of Curdi have moved on with their lives in their new settlements. A new generation of young people born after Curdi was submerged are growing up with the old Curdi existing only in the memories of their parents and village elders.
"There was a lot of open space," Augustine Furtado, a villager, recalls of Curdi. "Water was fresh and in plenty. People were free to grow anything in the open space."
Venisha sits by the ruins of her father's house
Venisha Fernandes, a young academic teaching at Shri Mallikarjun College at Canacona, wrote a dissertation on Curdi for her Masters degree in Sociology at Goa University. She interviewed many Curdi elders on their experience, emotions and memories. For many of them, their village still exists in dreamtime.
"Curdi is also present in people's dreams," says Venisha. "They see it and virtually visit it in their dreams, and meet old neighbours and others. People dream of the places they frequented or of people to whom they were much attached. One villager dreams of his parents; those who are dead come into his dreams. He also dreams of the fields, his coconut grove, and cows. He says many of his fellow villagers get dreams of Curdi, which they share, saying 'Arre! ratim hanv Curdi vochun ailom!' (Man! Last night I went to Curdi!)"
Though she was born later, Venisha's family is from this village, and the rising of Curdi in May has a strong emotional significance to her. Her paper will appear as an essay along with eight other sociological studies by young scholars in a forthcoming book titled 'Hanv Konn?'(Who Am I?), edited by Alito Siqueira, her mentor at the Department of Sociology at Goa University, noted writer Victor Rangel-Ribeiro, and myself.
The structure of the old post office still stands in Curdi, its cubicles and concrete lintels defying decades of submersion under water. Some of the children who have turned up for the village feast play hide and seek in its encrusted walls, probably unaware of the letters of love and longing that once went out to the world from this once living village. Soon the storm clouds of June will come, the rains will lash the land, and Curdi will return to the embrace of deep waters.
;
;