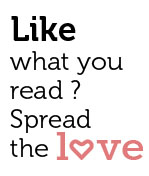 Share
Dahi ke Kadak Kabab
Worth its weight in gold
Have you ever had Dahi Ke Kadak Kebab? Do you feel like a yummy bite of soft and delicious Chicken Reshmi Kabab? I've heard that Goans are now craving for Besan Gatty ki Subzi, the famous dish from Rajasthan. Yes, chef Vijendra Singh Mertia has a magic cauldron and if you walk inside his restaurant, Saffron, he's going to put a spell on you.
The master chef has come a long way from his humble beginnings in a tiny village called Takhatearh in Rajasthan. He has worked around the world as a chef with some of the best hotels, including the Grand Hyatt. He's taught himself the art of Chinese, Mediterranean, Continental, and Asian cuisine, to name a few. But he's finally settled down where his heart lies. Authentic Indian Cuisine is his love and he cooks straight from the heart.
When you taste the food, what immediately sets it apart is the fact that it's not too oily, not over-spiced and is no different from the best of home-cooked food. That helps explain the brisk business Saffron is already doing in delivery and take-away. It seems the people of Panjim have figured out this is a great option if you're too tired to cook at home.
Vijendra studied in a village with just one school, where people didn't speak English and probably were absolutely clueless about Disneyland in Hong Kong or even the existence of a hotel management course. Growing up with loving and supporting parents who were farmers, and guided by, in hindsight, a wise career councillor, he joined the hotel management industry.
After graduating in 1996, from the Institute of Hotel Management, Jaipur he began his career with the Holiday Inn there. He worked for two years assimilating all necessary work experience before moving to The Oberoi in Kochi, Kerala. After another two years there he came back to Rajasthan and worked in The Oberoi Udaivilas, Udaipur. Vijendra recalls how sometimes he worked for more than 16 hours a day but he "never got tired". His enthusiasm was rewarded and he was asked to join the catering team in Hong Kong at a restaurant called Veda.
Chef and Restaurateur Vijendra Singh
Going to Hong Kong exposed Vijendra to new horizons. He met people from all over the world and began experiencing different kinds of cuisines and styles. He became a member of the Hong Kong Association of Chefs, which met regularly once a week.
Hong Kong allows its immigrants to pursue other job options and places once they've spent 18 months in the country. Vijendra, after two years, switched from Veda to Kowloon Cricket Club and continued to work there for another four years. He remembers the cricket matches with fondness. Around this time, he began contemplating returning back to India. He realized that his skills in other styles of cooking had reached its limitations. He looked to delve deeper into his cooking and there was only one specialization for him that would allow him that.
Indian Cuisine and its explorations brought back a much experienced and wiser Vijendra. He started work in the restaurant Chulha, The Grand Hyatt in Goa and worked there as a chef de maître for two years. During this time he was encouraged and supported by a friend to open his own restaurant. Vijendra decided to take the leap and finally moved out on his own.
The bar at Saffron
Saffron opened up in Caranzalem, Goa in December. Within two months, it was already drawing in eager and curious crowds. There were loyal customers coming back for more rounds of Dal Makhani, Dum Aloo Banarasi, Chicken Malai Tikka, Gulab Jamun and more. Vijendra knows that he wants to take Saffron to every household in Goa and he is prepared to work for it. Given his solid foundation, firm determination and down to earth practicality, Vijendra has all the ingredients to whip up a successful chain of restaurants.