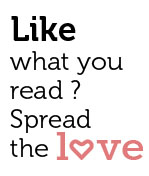 Share
The Good Life of Dr. Venkatesh Hegde
Dr. Venkatesh Hegde is a physician, case Art of Living teacher, singer, actor, poet, resource person amd social worker. Dr. Charlane Pereira e Rebello catches up with this multitalented personality at his Sri Sri Krupa Clinic in Margao.
Living the good life can mean many things. For some, it's about riches. For Dr. Venkatesh Hegde, it's about pursuing one's passions in all their glory, and in the process touching the lives of others in deep, unequivocal ways.
I had briefly met the good doctor at a Lion's Club function last year in Navelim, where he was the Chief Guest. A graduate of the Goa Medical College, Dr. Hegde has been practicing medicine at the same Margao clinic since 1982. And for the past 32 years, he's also been pursuing his passion for Marathi plays, singing, and teaching others the Art of Living.
A young Venkatesh became president of the Cultural Wing of Gomant Vidya Niketan when it opened in 1977, enjoying a delightful platform for his interest in dramatics, singing, acting and other cultural pursuits.
Along with his artist wife Sangeeta, Dr. Hegde played various roles in three Konkani plays, 'Saunshaykallol', 'Sharda,' and 'Tulshi', which telecast on Doordarshan, both in Goa and Bombay.
"Konkani and Marathi musical plays were revived at that time," Dr. Hegde explains. Besides winning many prizes for cultural activities, he was awarded the State Award for singing about 15 years back.
His passion for the arts is just part of the story of Venkatesh Hegde. For him, the good life is also very much about giving back to society. He and his wife have taken courses in the Art of Living, and have devoted a great deal of time sharing these stress-management methods with their fellow Goans.
Dr. Hegde says, "Goa needs the ancient Indian techniques of relaxing the mind and the body. The Indian culture of yoga, meditation and breathing exercises is rich. I wanted to teach Goans how to manage their emotions and thoughts."
Today, the Art of Living Course is held in Goa for different age groups. In this 6-day course (2 hours on each day), children aged 8 to 12 years, and teenagers aged 13 to 18 years are instructed by Sangeeta. Dr. Hegde teaches adults aged 18 years and above. The courses are taught at various places in Goa, including Margao and Panjim.
Dr. Hegde says, "We teach the course to create more Art of Living teachers who will propagate this philosophy. In Goa, there are 40 such teachers; we have trained 25 of them."
He also teaches the 4-day residential Art of Living programme. Being the only advanced course teacher in the region, he also travels to neighbouring states to impart his knowledge.
The Art of Living Course helps people to reduce stress and control diabetes, depression, blood pressure and heart ailments. It also increases enthusiasm for work, relaxes the state of mind, slows down aging, and facilitates good interpersonal relationships.
Dr. Hegde comments, "We teach a breathing technique called Sudarshan Kriya. We also focus on delinking emotions from thoughts. Important human values such as honesty, truth, compassion, service, and friendliness are also highlighted."
Sri Sri Ravi Shankar, the founder of the Art of Living Foundation, "has been inspirational in the lives of thousands of people. We also have a free course open to everyone. It is usually held in villages or organized for Municipality workers, etc. The paid course is usually attended by people who are stressed or suffer from stress-related disorders," continues Dr. Hegde, adding that these courses are linked to the Art of Living International Centre in Bangalore.
For Dr. Hegde, it's not enough to spread the word about the art of living. It's also important to put the sentiments into action.
In recent years, Dr. Hegde and a group of like-minded peers organized a powerful drive against bribe taking and other forms of corruption, visiting many government offices,  putting up 'I am against corruption' stickers, and making people aware of malpractices. The messages were stuck on the doors and tables of every minister.
Art of Living has also organized blood donation camps every year. The project 'Save Life India' (www.savelifeindia.org), brainwave of Sameer Kunkolienkar and an initiative of Art of Living, is led by a volunteer team from Goa and helps people register as blood donors.
In November and December 2014, volunteers of Art of Living visited 200 schools from North and South Goa, organizing talks for 20,000 students on how to manage their thoughts and emotions. This project was led by volunteer Arman Bankley.
Dr. Hegde says, "For the past 3 years, we have started a movement against suicide. We have a helpline number 9422063255 – my personal number. At times, I get calls even from UK and Dubai. We counsel people on phone and go to their homes if needed."
He adds, "Satisfaction in life comes through service. Happiness pours out from the practice of yoga and meditation. I have made many people alcohol free through medical treatment and Art of Living."
He says, "Patients need not only medications but also psychological support. At times, they get acidity or headaches, the root cause being psychological. Headaches can be due to tension or depression. I adopt a multidimensional approach when I deal with my patients."
With 32 years of private practice, he attends to patients with various medical and psychological complaints and takes night calls as well. He says, "My private practice is more socially oriented."
With a hectic schedule of seeing patients and conducting yoga sessions, Dr. Hegde is up at 5 am. After an hour and a half of yoga, he is at his clinic by 8 am. At times, he works for 20 hours.
He quips, "People often wonder as to how I manage to work for so long. Though I am 57 years old, I have no health problems. No diabetes, no blood pressure and no heart problems."
Being a good public speaker, he has been invited as a resource person to schools and institutes, and as Chief Guest for many functions. In the past, he has been associated with Ganesh Utsav at Peepalkatta, Traditional Dindi Committee and the Lion's Club.
He also writes for various local dailies and loves writing poetry.
With future plans of opening a De-addiction and Rehabilitation Centre, Dr. Hegde says, "I want hospitals and prisons to be empty."
If more of us can learn to live the "good life" as Dr. Hegde lives it, those words could be more than just a dream.