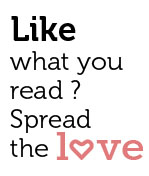 Share
Dining near the pool at Bistro
Mediterranean and Middle Eastern Flavours
If you've been paying attention to Goa and all things Goan, try then you probably already know that the Alila Diwa Goa in Majorda (South Goa) has been making quite a splash on the local culinary,abortion musical and hospitality scene. Some of it can be chalked up to the high standards propagated by the Singapore-based hotel chain, with properties in Bali, Jakarta, Bangalore and Goa. Part of it is surely also because of the local team here in Goa led by the innovative and open-minded General Manager Siddharth Savkur, who himself is a great lover of food, drink and good times. Speaking of eating and drinking, Goa Streets has already written about several of Alila Diwa's venues, including the wonderful Indian restaurant Spice Studio and the sleek drinking establishment Edge Bar, with its out-of-the-box entertainment offerings.
Today our focus is on Bistro, the restaurant overlooking the pool of the Diwa Club, the newest and most luxurious section of the resort. The first thing you have to know about Bistro is that, despite its name, it's not exclusively a French restaurant. Sure there are French influences, to be sure, but the overall culinary experience can best be described as Mediterranean and Middle Eastern, with some undeniable Asian inspirations.
To test the promise of a Middle Eastern influence, we decided to try the Cold Mezze platter one recent afternoon, with its hummus, tabouleh, babagannoush, fattoush, marinated olives, roasted peppers and pita bread. The hummus and babagannoush required more salt, but once we added that ourselves, it's safe to say they easily measured up to what you'd expect at an authentic Middle Eastern table.
One of the highlights of this particular eating experience came with what we tried next, the Grilled Prawns, served with side salad, balsamic dressing and parsley butter. The prawns were enormous, and well prepared with nuanced seasoning that provided real depth of flavour. This was an undisputed winner of a dish!
Next came the Spaghetti, a hearty and satisfying dish also packed with flavour. The Crispy Calamari, flour dusted and served with garlic aioli and salad, also held its own. We were looking forward to the mini baguette we ordered with smoked salmon, cream cheese and cucumber. So when it arrived with grilled salmon rather than smoked salmon, there was a small amount of disappointment at the table – until we tasted it and realized it was just as good this way. (We've noticed it's been hard to find smoked salmon in Goa in recent months. Have the shipments from Norway been cancelled?)
Of all the Mediterranean options we sampled at Bistro, perhaps none was as interesting and thought provoking as the Gazpacho, the chilled soup with tomato, peppers, citrus segments and mint. Tangy and delicate, the tomato base paired exceptionally well with the citrus and mint – a welcome twist to the original Spanish delight. We also sampled the Pho, the Vietnamese chicken noodle soup which, while not exactly authentic, was appealing in taste and presentation.
For dessert we had the Profiteroles, the Lime and Mint Homemade Sorbet and the Crumble (macerated apple, caramel and cream). We hope it's not over the top to state categorically that of all the lovely offerings at our table this lunch time, the Crumble won hands down as the most delicious of all. This is why the phrase 'To Die For' was created.
There are lots of other items on the menu, from Braised Lamb Shank to Seafood Paella to Tenderloin Steak to Quesadillas to Grilled Rib Eye. There's also a good breakfast menu. If you're in South Goa or anywhere in the vicinity of the Alila Diwa Goa, it's well worth stopping by at the Bistro. And it's even worth a special trip.
•   The Food: Mediterranean, Middle Eastern, Asian and Good
•   The Service: High Standards
•   The Ambience: Outdoors, open-air, elegant, overlooking a beautiful pool
•             Where: On the grounds of the Alila Diwa Goa, at Majorda, South Goa. Ph: +91 832 274 6800