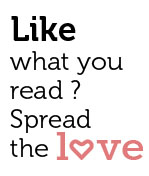 Share
Russian Couple Embracing Baga
even during the 'off-season'
like it or not, order it's the future
(did you know the Lamani tribals along the beach speak fluent Russian?)
It may be the middle of the 'off season' in Goa,store the rain performing its annual purge. Sure, the coastline is more or less bereft of 'whites,' and yet below the surface, there's a revolution taking place.
Small groups of Goan entrepreneurs huddle every evening. The reason? To learn Russian through classes being organized by the Russian Information Centre, which set up shop in Goa last year.  The entrepreneurs – mostly men – are comprised of shack owners, hoteliers and restaurateurs along the state's coastline. For them, learning Russian is more than just a pastime, but something of an economic imperative.
It's  not hard to guess why. About 1.62 lakh Russian tourists arrived in Goa during this past year as compared to approximately 1.45 lakh tourists from Britain.  The tribal lamani women who sell trinkets on the beaches now speak fluent Russian, as do many vegetable vendors in the local markets along the beach belt. It is the hoteliers and larger businessmen who are late to the party.
Besides offering Russian-language courses held at various locations across the state, the Russian Information Centre operates a 24-hour helpline for Russians, and also publishes a bi-monthly magazine in Russian called Krasta Goa (Colours of Goa), which is probably the first Russian magazine in India. It is distributed free at hotels, restaurants and other venues.
Diplomatic relations between Russia and India remain strong despite a slew of bad press for Russia in the wake of the downing of Malaysian Airlines Flight MH17 by a surface-to-air missile allegedly provided by Russia. India remains one of the largest customers of Russian defence equipment, and a new direct flight from Goa to Moscow with a stop at Delhi can only mean good news for the tourism industry.
But industry insiders admit that the focus on Russians comes not from any great desire to lure this particular crowd, but rather because of an inability to attract anyone else.
"The Russian agencies themselves admit that the Russians who are coming to Goa are the extremely low end ones. The uneducated, the ones who don't have much to spend, and the like," said Engelbert D'Mello, a tourism industry stakeholder.
One restaurateur who asked not to be named, added,
"When they come to a restaurant, they do things one wouldn't normally expect of a tourist like asking if they could bring their own bottle of booze."
To be sure, this is a point that can be debated. Many restaurants along the coastal belt are actually quite pleased with the spending of Russians, many of whom don't mind splurging on delicacies like lobster and cognac. And judging from the Russian-language menus at places like the Grand Hyatt Goa in Bambolim, there's certainly a decent number of high-spending Russians arriving in Goa.
And while it's clear the majority stay in smaller guest houses, lodges and budget hotels, businesses throughout the beach belts of Goa are preparing menus and brochures in Russian language, hiring Russian translators and coming up with marketing strategies to bring in Russian clients. Often this is done through tie-ups with the big tour operators, like Sita, who specialize in bringing Russians to Goa.
Not long ago, all this was the exclusive purview of North Goa. Not so anymore. Russians tourists have now fanned out across the state, both North and South – with a number even foraying into previously unknown territory, such as Shiroda in South Maharashtra.
Many of these tourists, especially those who speak no English, keep to themselves. Others, however, are quite adept at making friends with locals, keeping in touch throughout the year.
"They find out things like the weather, the political situation, new happenings, places to visit etc," D'Mello said, adding that the next time they come they have a better planned trip.
The Russian influx has led to quite a few tensions in recent months, including several incidents of violence. This past season, much of the troubles revolved around the monopolistic practices of tour operators who provided their own transportation to Russian tourists, often shutting out local drivers. The tensions peaked with the last-minute cancellation of an Indo-Russian rock concert, which caused a minor diplomatic crisis at both the local and national levels.
Russians and their supporters in the tourism industry argue that their presence in such large numbers clearly brings benefits to Goa. Alexey Mzareulov, a senior Russian diplomat in Mumbai, explained it this way: "If Russian tourists decide to move out, the silent majority of many families dependent on the inflow of cash brought in by the tourism industry would suffer."
And others argue that the commonly held notion among Goans that Russians are involved in crime syndicates is overblown.
"It's just 27 out of tens of thousands of Russian tourists who come to Goa. It's a negligible crime rate," Ekaterina Belyakova of Tara Travel, which works the Russian Information Centre, said when controversy last arose.
Going by the dozens of Goans wishing to learn Russian in the first year of the RIC's classes, it seems clear not only that the Russians are here to stay, but that Goans know it.
 Photographs by Shubham Gupta