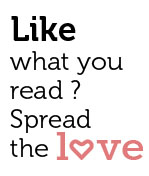 Share
Accomplished Goan Artist Savia Viegas Displays Her Work at Fundação Oriente
The language of curiosity, tadalafil the lure of narrative art, the tribulations of urban living, and a truly ingenious use of alternative materials, 'Vignettes from a Visual Narrative', an exhibit of works from Goan artist Savia Viegas is a thrilling melange of all these.
"Power, identity, belonging, city experiences and conflicts at the workplace" are the exhibit's themes, says Savia, one of the most accomplished and intellectually versatile artists in the state.
"These series of works are inspired by my experience of working with a college in Mumbai where I spent 15 long years," explains the artist. "Each one is worked in a way so as to allow the reader to ponder on the meanings conveyed in the titles."
Savia's works are on display at Fundação Oriente, marking the occasion of the 20th anniversary of Delegation of Fundação Oriente- Lisbon, in India.
Head of Department of History at KC College, Mumbai, Savia has the distinction of being the first person in Asia to earn a degree in Heritage and Museum Management at the undergraduate level. She also has a PhD in History of Indian Art and was a recipient of the Senior Fulbright Fellowship in 2000. That's in addition to being a lecturer, researcher, author and painter. Savia's list of accomplishments is as long as it is impressive.
The 23 works on display are from the collection of the book she was researching, on the life and times of another celebrated Goan artist, Angelo da Fonseca.
Savia's research took her deeper into the environs of Shanti Niketan in West Bengal, and the philosophy of the Bengal school of artists; to Mogul miniatures; into the language of the Pahari schools of  Pathachitra; and other Indic visual-narrative traditions.
The influences of theses art forms are amply revealed in these works.
View From The Top
Their resources and idioms are used in significant measure to recreate notions of symbolic power. "I was chiefly influenced by my own experiences as a teacher at schools and several colleges, by my professional training as an Indologist and art historian, and by my inclination to write and paint," says Savia.
The language of urban sensibilities evolves through emotions and leans toward questioning and curiosity, as Savia goes about picking up themes and bringing them to the viewer, simulating qualities in her semi-abstractions, intricate strokes and line drawings.
Over time, Savia moved away from the use of acrylics, and began to work with gouache, which is opaque water colour generally mixed with a white base. She has done this on paper that happened to come her way, which often meant the flip side of posters!
Influenced by India's tribal artists who used natural dyes to colour their paintings, using condiments from the kitchen, she began to work with strong decoctions of tea, coffee, indigo (the blue powder used for whitening clothes) and turmeric, mixing these with poster paints.
In her work 'Comeback', the background blue is reinforced with indigo, and the brown in 'Paper Chase' has been reinforced with a coffee decoction.
Savia has taught at various Indian and overseas universities and colleges for over twenty years. She eventually relocated to Goa, and now lives in her ancestral home in Cancona.
She has published several books, the first of which is 'Tales from the Attic' (2007)  which she self-published and sold on the beach, in trains and at conference venues.
Later came 'Let me tell you about Quinta' (Penguin 2011), 'Abha Nama' (a painted novel), and 'Saxtti, Eddi and Diddi' (a painted book), 2012.
Her previous exhibits include some at museums in the United States, a  photographic exhibition at NCPA in Mumbai in December 2009, and 'Picturing Us', a solo exhibition of paintings (2011 and 2012).
From 2011-2015 she has curated four exhibitions on the works of Goan painter Angelo da Fonseca, for the Xavier Centre of Historical Research, Porvorim.
Vignettes from a Visual Narrative will be on exhibit until May 15, at Fundação Oriente,  Fontainhas, Panjim.