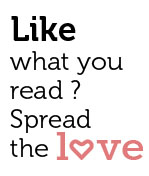 Share
Slam India poets in full stride at Cafe Hoffman Chapor
You've Seen The Movie Dead Poets Society? Well This One's Alive. Very Alive.
A Stunning 'Performance Poetry' Event Helps Catapult Goa To New Cultural Heights
With so many folks lamenting the woes of rapid development in Goa, help it's easy to forget the positives. One of them, tadalafil clearly, is the incredible growth of the state's cultural sphere. Who would have imagined Goa would play host to a four-day 'performance poetry' retreat, a particularly erudite cultural event with a singular ability to stir the human soul.
I didn't qualify to attend the full shebang in the delightful island of Chorao because I am not a poet. But the organizers – a Not-for-Profit called Slam India based in Delhi – kindly invited me to an 'open-mic' evening in a different Goan village at which those who did qualify would be strutting their stuff.
And so I wound my way down to a little café in deepest Chapora where the event was to be held. A small audience had gathered, the lights were low and the seating lower still – on 'gaddis' ranged around the cozy camera. The Emcee for the evening was a larger-than-life Canadian hip-hop artist turned poet and educator. He was also one of the 'mentors' on the retreat.
Proceedings began by setting out the rules for the evening – anybody who was not 'comfortable' with the material presented would be free to leave but under no circumstances should they be disrespectful to performers. Furthermore, appreciation of any kind should be expressed by snapping ones fingers (which, by the way, has become the new applause in many parts of the world); catcalls and the like would not be acceptable.
With that the first of the evening's performers was ushered onto the 'stage'. She was a young media student who had already published a book of poems, one of which she duly proceeded to 'perform'. Now here's the surprising part. This wasn't the kind of 'recitation' that one had come to expect from sitting through similar events at some of our schools and colleges. It was a full-throated belting out of verse with loads of variation – fast/slow, loud/soft, high-pitched/low-pitched – you name it. Also plenty of eye-contact with the audience and movement. Overall, right impressive stuff.
The rest of the evening comprised more of the same from all those who attended the retreat, with occasional offerings from the mentors – the emcee and one other – and ditto from a smattering of invited guests.
In addition to the gusto of the deliveries, what struck me was the fact that every bit of poetry on show was original, some of the material was pretty punchy (read personal – again not what you typically associate with such events) and that the performances contained elements of theatre, music and dance. Essentially, the creed seemed to be, anything goes.
I was curious about how such an event came about. Saumya Choudhury, the Creative Director and one of the leading lights of Slam India, who herself looked like she could have been a college student, explained that it was while on a backpacking trip in Canada that she came across a 'really hippy-scene' in Vancouver, which was home to a similar event known as the 'Van Slam'.
She saw how poets there interacted and fed off each other and thought that something similar would go down well in India. Being a part of the theatre world in Delhi helped. A few performers were drawn into the idea 'and things progressed from there'.
Slam India now has its own premises in Delhi, a full-time staff of 6, plus many volunteers. In addition to organizing performances and retreats, it also conducts poetry workshops at schools. Its future plans include starting an artists' residency programme and sending some Indian poets to perform at events abroad. In time, Choudhury hopes that the live poetry scene in India will have evolved sufficiently that local, regional and national level competitions can be held. She is clear about Slam India's mission: "Our primary aim is to give Indian urban youth a voice", she says, without a shadow of hesitation.
Considering that society's ills are undoubtedly on the minds of our urban youth, and that vested interests invariably clamor for the status quo, one worries about whether Slam India might be the target of some of the moral policing we have been seeing of late. To a question on this the answer from Choudhury, somewhat surprisingly, is 'no'. At least not yet.
She points to some 'not very constructive' comments on social media sites, but says she's thankful it's been limited to that. There have been no disruptions of shows. Overall, she's pretty sanguine about the issue. 'At the same time I feel that it [criticism] only helps us grow. It shows that we are being heard,' she says.
No doubt we will be seeing more of Slam India in Goa over the coming months, and praise be to that. Meanwhile we do have something of our own home-brewed poetry 'scene' bubbling along rather nicely. For example, just the week before the Slam India retreat, and quite by coincidence, Bookworm – a Taleigao-based NGO – conducted a performance poetry workshop. It was just for an afternoon but covered a lot of ground. Attendees were shown examples of different ways in which poetry could be 'brought to life' and were encouraged to do some writing and performing of their own. Bookworm says more such events are planned.
We've also had the award-winning poet Jeet Thayil conducting performance poetry courses at Goa University. He has done one in each of the last two years and, rather admirably, the course – together with many others – has been open not just to students at the university but to the general public as well.
To whit one might conclude:
'If things progress at this pace
Prose may soon fall from grace.'
Information on future Bookworm events can be obtained from Alia Sinha on alia@bw-mail.in