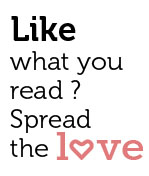 Share
Keeping the Portuguese Legacy Alive
Was it a good thing that Portugal conquered this little piece of South Asian real estate and colonized it for more than 450 years? In many ways, no. Who gave them the right? That said, history is history and reality is reality. And the fact is, there were many beautiful things left behind by the legacy of the Portuguese in Goa.
Among them is the Portuguese architecture of grand homes with clay tiled roofs, huge verandas and interiors with rustic wood beams and dark wood furniture. Fortunately, the charm of these homes nestled in the thick groves of palm trees has not been lost with time.
The beautiful Indo-Portuguese family home of Ancieto Rodrigues and his wife Nevita is more than 200 years old and has been in the family for three generations. It is located in the heart of Calangute just off the Baga-Calangute Road near Our Lady of Piety Chapel. Today, in 2014, it retains its original splendor. The family has worked hard to preserve its character and authenticity while adding modern conveniences to adapt this 19th century gem to 21st century life.
The interior is full of perfectly placed traditional colonial-style furniture, antique wind-up clocks, art, vases, china and objects that have been accumulated through the generations and surely have a story to tell. While the rooms have many traditional items that are most definitely museum quality, a playful creativity in how the objects are displayed makes the décor comfortable and homey. For example, antique horse-drawn carriage lights frame a painting of Jesus looking down over the room, and customized pieces of furniture have been embellished to add more interest. Everywhere you look, you are surrounded by history.
The real collector in the family was Ancieto's uncle, Olimpio Coleto Rodrigues (born in 1915), a world renowned Goan artist and avid collector of antique furniture and objects. Olimpio was most widely known for his "Indianised" Christian Art. In 1950 he was awarded the opportunity to paint a fresco just 200 yards from the Sistine Chapel within the Vatican. He was the first Indian to paint inside the Vatican. While in Europe, Olimpio traveled to many of the neighboring countries studying and visiting museums, which greatly broadened his scope of art. During his lifetime he received many prestigious awards and accolades from critics around the world for his compositions, use of color and imagery. He returned to the family home in Calangute in his later years, where he continued to collect and create. Sadly, much of the artist's work wasn't kept track of so the family has only two paintings today. However, from these paintings one can clearly see the talent that Olimpio possessed.
Olimpio's Painting
Ancieto's father, Manuel Rodrigues, was also a talented and accomplished Goan artist. He was a published writer of poetry and short stories as well as a trained singer and conductor. Already an established writer, it was Manuel who initially supported and encouraged Olimpio to pursue painting. You have to wonder what these two brothers ate for breakfast that they both turned out to be such successes in the arts….. that of literature, music and painting.
The Rodrigues family is Goan to the core, a reality reflected in their writing, artwork and home. To this day, Nevita and her daughters still speak Portuguese. The Rodrigues men have traveled the world but have found no better place to call home. "I am insanely in love with Goa," says Ancieto, who also took a moment to reminisce about the days of Portuguese Goa. "Families would sit on their large verandas singing and playing guitar and feasting on Portuguese delights. It was a time when people felt safe and could sleep with their doors unlocked." Yes, Portugal's rule ended in 1961, but the legacy certainly lives on.
From the outside looking in, the Rodrigues home resembles a posh 5-star hotel situated in a historic home, and has even been mistaken for a church. The pristine white façade contrasts with the rustic dark wood frames of the windows. It's all surrounded by a lush and beautiful garden that Nevita tends to with obvious care.
There are also two Rodrigues Guesthouse rooms decorated with a colonial flair available to lease in the garden area. Pleasant overnight stays are guaranteed!
With a rich legacy behind it, the Rodrigues house lives on, retaining its bit of Goa's Portuguese past.