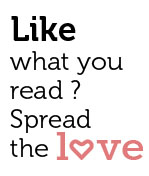 Share
A refreshing stay at Candolim Beach
Located just 250 meters from Candolim Beach in North Goa, try lies the refreshingly different Lemon Tree Amarante Beach Resort, Goa. In close proximity to all hip and happening beaches like Calangute beach, Baga beach and Anjuna beach, this vibrantly landscaped resort is truly a sight to behold.
Designed to evoke the poetry, history and romance of 15th century Portugal, its lively colors and cheery ambience accentuated by exquisite medieval oil paintings, beautiful artifacts, stunning tile art and panoramic stain glass work are completely mesmerizing.  Comprising of 65 vivid rooms and suitesincluding six heritage rooms and a heritage suite housed in a century old Portuguese mansion, this resort is the perfect destination to experience Goa.
This midscale resort offers you a wide array of services and comforts at an unbeatable value. It's cozy rooms are not only designed to give you a great night's sleep with an orthopedic mattress, excellent sound insulation and near-perfect black-out curtains but also offer you 'close to home' comfort ensuring you keep that spring in your stepwhen you travel on business or leisure.
Loaded with facilities that include a bright and inviting 24×7 multi-cuisine coffee shop–Citrus Café, a rejuvenating spa–Fresco, a fully equipped gym and an outdoor swimming pool surrounded by lazy lounge chairsthat are sure to get you a perfect suntan, Lemon Tree Amarante Beach Resort, Goa has everything that a guest would desire.
The resort is also home to the award winning pan-Asian restaurant – Republic of Noodles,known for showcasing popular food from Thailand, Vietnam, Singapore, Cambodia, Indonesia, Malaysia and Myanmar. This alfresco eatery has been awarded one of Asia's finest restaurants by The Miele Guide, a regional guide book to restaurants in Asia and has also won the Times Food Award a couple of times in the category of 'Best pan-Asian restaurant in North Goa'. Adjoining Republic of Noodles is an open-air bar which offers an eclectic selection of wines and spirits to pair with the diverse menu that Republic of Noodles offers.
Lemon Tree Amarante Beach Resort, Goa is a great option for business travelers withtop-of-the-line, fully equipped conference halls and board rooms with LCD projectors and high-speed WiFi access ensuring all their business needs are aptly met.
Fun too has a way around this resort, look for humorous jokes on the wall and the quirky 'fun mats' placed in the café.Together with a kaleidoscope of fun and refreshing experiences delivered by an ever zealous, warm and friendly staff Lemon Tree Amarante Beach Resort, Goa is where the holidays begin for the upbeat business traveler.