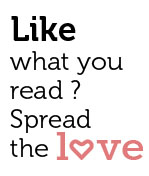 Share
Three years in succession, the Igor Butman Jazz fever continues to rise in the country! Roarrr Media & Public Relations in collaboration with Jazz Addicts presents Jus' Jazz 2015 with Igor Butman and his quartet featuring Oleg Akkuratov live at Justa's Bay 15, ampoule Odxel Beach, Dona Paula, Goa on 4th of October, 2015.
After mesmerizing audiences with an 18 member band (IGOR BUTMAN BIG BAND) last year, Butman is back to India, yet again with his quartet- Saxophone, Drums, Double Bass and Piano. This year, Butman is all set to outclass himself with an unimaginable presentation; Butman will be staging an astounding blind pianist and a vocalist, Oleg Akkuratov; it would be a musical treat to remember! A blind  boy from a small Russian town Armavir, a great talent in full bloom, Pianist and vocalist Oleg is a unique jazz and classic musician, participant of International Choir of UNESCO and winner of countless international contests, he has been awarded by the World Health Organization with "Health" award entitled "For the will to live."At the age of nineteen Oleg outplayed the sighted and became the winner at the International Piano Competition in Novosibirsk.
Saxophone in hand, Butman who has enthralled audiences all over the world, needs no introduction. Bill Clinton calls him 'the greatest living jazz saxophone player, who happens to be a Russian'. Butman popularized jazz in Russia, which before had only known the Western Classics. With strong influences of Miles Davis, Charlie Parker, Coltrane and Sony Rollins, Butman combines the heart and soul of Russia and brings it all the way over to India.
The concert gets even bigger this year, as along with the annual Mumbai and Delhi concert schedules, Butman will shake a leg with his fans in the musical capital- Goa!
Note: The corner is a regular space where businesses, entrepreneurs and all others with noteworthy projects can 'strut their stuff'