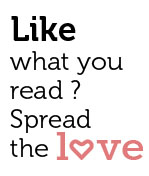 Share
These Magnificent Sea Mammals Off Goa's Coast Are In Danger.
Here's Why
Dolphins, perhaps the most beloved creature of the sea, have taken Goa's tourism scene by storm. Their intelligence and emotional resemblance to us have earned them the status of "non-human person" in India, the first country in the world to take this laudable step. The title is supposed to guarantee them a life of dignity, health and peace. But in Goa, these precious animals are now in danger, largely because of polluted habitats and the burgeoning "dolphin watching" industry, with its "no dolphin, no money" policy that guarantees a sighting even at the cost of the animals' well-being.
It's against the law to hold a dolphin captive, but not necessarily to throw a beer bottle into its habitat. You're not allowed to physically harm a dolphin. But nothing stops a boat operator from targeting a single animal for a sighting and chasing it away from its family.
"It's treated as a joy ride activity rather than a wildlife watching experience," says Puja Mitra, head of World Wide Fund For Nature-India's Goa branch. "So what happens on these rides then is that the tourists dictate what has to be done on these rides instead of it being conducted in accordance with internationally accepted dolphin watching guidelines."
The majestic animals continue to fascinate people all over the world, and they are the centre of attention wherever they are found.  The species found in Goa live within a two to three kilometre radius from the shoreline and are called Humpback Dolphins. They hunt for fish and move around along the shores, sometimes travelling hundreds of kilometres in a single day.
Currently, there is no public documentation on the number of dolphins around the Goa coast, and therefore it is difficult to check whether their numbers have decreased. But there are a number of indications they are not faring well.
Dolphins are a Schedule 1 protected species in the country under the Wildllife Protection Act of India, and capturing them is a crime (India was the fourth country in the world to institute this). But their environment in Goa seems to be under major threat. Puja Mitra explains that the root of the problem is that the "animal is protected, not the habitat," and the way dolphin watching takes place in Goa is detrimental to their habitat.
Her organisation recently conducted a study in conjunction with the International Union For Conservation of Nature (IUCN), assessing the impact of tourism on dolphins in Goa. Data on dolphins and their habitat were accumulated, and the conclusions indicated various factors causing serious distress to the animals. These included boat operators chasing dolphins away from their normal pathways, possibly separating them from their families. Other times when not too many dolphins are in sight, a single dolphin that gets seen is surrounded by numerous boats (sometimes up to 40), which again causes a lot of stress and confusion to the animal who gets thrown off its usual path.
Puja further explains, "So while it is illegal to do anything to the animal, it might not be illegal to do some other things that might directly affect the animal, for example disturbing or polluting its habitat".
The dolphin watching boat rides have ballooned in number. There are around 311 boats operating in North Goa alone, out of a total of 400 to 500. These are operated by around 80 to 90 boat owners, who often have two or three boats each. Most of these boats provide dolphin trips across the Miramar –Aguada stretch, mainly the Aguada bay, and a typical boat ride might last anywhere from 45 minutes to two hours. They usually cost between Rs 300 -400 Rs a head.
The "dolphin industry" emerged in a casual manner about ten years ago, when fishermen and boat operators started offering the rides.
"But now it's our livelihood. We are totally dependent on it now," says Savio Desouza, one of a minority of boat owners who actually takes an interest in protecting the animals. He holds a certificate from WWF, having participated in a program they held for boat operators to train them in conducting sustainable dolphin watching trips. Savio has been operating dolphin boats for over 10 years.
"Usually I take my customers for a two-hour ride in the water where they can watch the dolphins, do some sight-seeing, but many other operators just do a few minutes dolphin watching ride (as part of a day trip), where they go in the water, chase the dolphin and come back."
WWF said searching for dolphins must be done with patience and without disturbing their environment, not with the sole intention of locating one and reaching the next appointment as soon as possible.
"Some operators even offer (passengers) beer while they play loud music and allow people to dance, when on the dolphin rides", Puja said.
Savio, too, offers beer, but says he has little choice.
"We have to do that Sir, that's why they all come to Goa. Goa is about that only," he says. "The boat rides are sometimes two hours and it gets boring for the tourists, so we offer them beer."  Beer bottles and other garbage is routinely thrown into the water at will, and if you add that to the enormous amount of waste and sewage dumped into the waters off Goa every day, one understands how the dolphins' habitat, along with that of all other sea creatures, is deeply affected.
Another rule that often gets broken is the one requiring boats to stay 50 metres away from the dolphins. Operators say following this rule makes it harder to see dolphins, and fear it would affect business.
Puja and the WWF are fast at work coming up with a coordinated strategy among all the various players – the Forest Department, Tourism Department, Captain of Ports, boat operators, etc – to protect the dolphins.
The key, she and others say, is to educate the boat operators. Ajay Saxena, Principal Chief Conservator of Forest (PCCF), when asked about dolphins, said, "They are sensitive animals and we need to be careful about that. We have been working with WWF and hopefully will bring about positive change".
The good news, then, is that many folks want to make things better for these highly intelligent mammals off Goa's coast. But an unfortunate combination of pollution, ignorance, rowdiness and greed could easily overwhelm even the best intentions.