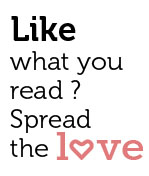 Share
Hundreds of statues of famous persons, deities and saints grace the public gardens, churches, temples and museums of Goa. Let's look at seven remarkable sculptures in Goa.
The Nagdo Betal (nagdo meaning 'unclad') is a Goan tribal deity, which was eventually absorbed into the Hindu pantheon. This fierce looking Betal (or Vetal) statue at Loliem village in Canacona taluka in South Goa does not have a roof over its head in keeping with the traditional beliefs of those times. On entering Loliem, a small gateway on your left leads to a path running through a farm property and onward into the jungle. The Betal stands in a small clearing amidst the trees.
An impressive stone carving of Lord Shiva carved into a seaside boulder stands at Ozrant Beach or Little Vagator on the northern coast of Goa. It was created by an unknown sculptor from the hippie times. The sculpted Shiva face gets hidden under the waves during high tides.
The statue of Luís Vaz de Camões, Portugal's legendary poet and composer of the epic poem The Lusiads, was erected in 1960 at the centre of Old Goa. It stood there until 1983, when it was removed as a relic of colonialism. It now stands in the Archaeological Museum in Old Goa.
A stately, life-size bronze statue of Dr. Francisco Luis Gomes stands on a pedestal in Panjim, with inscriptions extolling his many achievements. It was inaugurated by the then Portuguese governor general on December 23, 1931, as part of the birth centenary celebrations of this famous son of Goa. The statue stands in a garden named after Dr. Gomes in the Campal area of Panjim next to the Kala Academy.
The statue of Abbe Faria hypnotising a woman is the most iconic images of Goa. It even figures in the logo of the Corporation of the City of Panjim. Jose Custodio Faria (1756–1819) was a Goan Catholic monk who pioneered the scientific study of hypnotism. This remarkable statue, erected on 20th September 1945, was sculpted by Ramchandra Pandurang Kamat.
An imposing statue of the Maratha ruler Shivaji Maharaj, mounted on horseback with sword in the air, stands at the centre of a fortress-monument at Farmagudi in Ponda taluka. Shivaji and his son Sambhaji launched several attacks against Goa during the Portuguese rule.
A high relief carving of Sant Mirabai strumming on her tanpora, measuring 14 meters by 5 meters stands at the Ancestral Goa heritage complex at Loutulim. It was chiseled in Greco-Roman style from a vast expanse of laterite stone by artist Maendra Alvares. The figure is adorned by flowers, armlets and anklets. It is listed in the Limca Book of Records as the longest laterite sculpture in India.