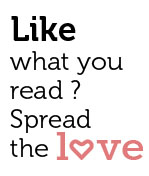 Share
One of India's Finest Guitarists Spends Much Of His Time In Goa
In 1973, Waterfront became the first Indian band to tour Europe, and that too, playing their own English originals. History lessons in the Indian music scene from the 60s reveal that Bombay was considered quite the musical hub, "like how Goa is today," explains the legendary guitar player from Waterfront, Derek Julien, now in Goa.
"There may have easily been about 200 bands in Bombay at that time," says Derek, mentioning places like Manori Beach, Priyadarshani Park, Kalaghoda, and Apollo Bunder, where live music was patronised from the seventies and eighties.
"Auditoriums would be inevitably booked every Saturday and Sunday where about five to seven bands came to perform every night. Bands would actually travel to Bombay to play given the vibrant music scene then." Apart from musicians like Braz Gonsalves and Louis Banks who were part of the great jazz music scene in Bombay, Derek also lists Mystiks, Atomic Forest, Combustibles as popular bands from that time. "Waterfront, could be classified as a band playing progressive rock," he however clarifies.
"Our songs were longer than the standard four and five minutes. Just like any other band that begins with standards, we also began playing covers of King Crimson, Dylan, Jethro Tull and other classic rock, but they were heavily improvised. We later had more than 100 original songs," says Derek, painting a picture of Waterfront's heyday. While these originals were not recorded, Derek has managed to put up three of their songs on Youtube after an old recording made by a fan was discovered. With Derek Julien as the guitar player, original songs of Waterfront were written by Soli Dastur, who joined later, and Roger Dragonnette.
Derek first took up the guitar at age 14. "The day I did that, I was spell bound forever," he says, adding that he was so into it that he would practice for hours on end and love every second. In 1967, he first became part of a band called 'Mystiks', and when he was 17 years old he took off to Africa with this band for a contract that lasted a year. "It was a contract in Somalia. And although it was a simple contract where we played weekly, when the revolution began there, we were given 24 hours to leave," he recalls.
"I had already played with Trilok Gurtu before he joined Waterfront in 1971. In fact, although just the keyboard player of Waterfront was an out and out jazz musician, the rest were rockers at heart," he said. Trilok, he said, served as Waterfront's "Indian connect."
"It was at a disco called Hell at Worli where I first heard members of Waterfront – Roger Dragonnette (bass), Lloyd Pedro (drums), Jimmy Dorabjee (guitar) and Adil Battliwalla (keyboards) – play. This was the first time I actually asked to join a band. And I chose to play with Waterfront in 1972 instead of taking up a huge money making contract of playing commercial music in Kuwait. This decision led me to the highlight of my musical life."
Known as one of the most export worthy bands India has ever produced, Waterfront toured Europe for a whole year. "But we somehow were never a commercially strong band. We had no shows lined up or anything in Europe. Luckily we had a Volkswagen bus that later turned into our house when things got tougher. But we managed to play in Germany, Italy, France, Switzerland and in discos and in night clubs all over," he says, giving a taste of what an unofficial, unorganized tour felt like from those heady times.
Julien was born and brought up in Bombay behind Leopold, Fort-Colaba Causeway but later moved to Pune. He married classical pianist Maria Samson in 1979 and is blessed with a daughter named Danielle. His wife saw that he loved jamming with his fellow musicians in Goa and coaxed him to shuffle between Pune and Goa to get the best of both worlds – music and family.
"Goa is such a wonderful hub for musicians and it is always such a pleasure to play here in Goa. Gigs are usually of two types – the corporate or big paying ones which come once in a while in a year, but otherwise smaller gigs that pay lesser. However, the money could be better with a higher number of smaller shows anyway," Derek feels.
"There seems to be much more opportunities for a musician to play in Goa today as compared to few years ago. Goa, however, is the only place in India where jam sessions are promoted."
"Since I have been coming for a few years and gigging in Goa, I've noticed that there is no consistent band playing originals, growing with their music through the years, and the like. Its simply different musicians coming and playing collaborations and jamming together," are his observations about bands in the Goa live music scene today.
"I don't think me, nor any other musician, will really complain about this anyway. I for one simply love this concept," Derek says eager to play this Goa season, even if it is one long jam session with musicians of all stripes.
Who said a vibrant music scene comes in only one shape and size?