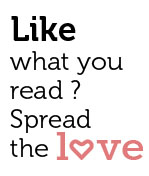 Share
The Story of the Poor In India's Richest State
With a per capita Gross Domestic Product two and half times above the national average, Goa is India's richest state. With our restaurants and parties and "bikini and pub" culture, sometimes it's easy to forget that the characteristic ill of the subcontinent – poverty – is very much present here as well.
Are there slums in Goa?
Many Goans, when asked this question, reply instinctively, "No, there aren't". What well-settled upper middle class families in Goa (where this opinion comes from mostly) don't seem to realise is that the people they see selling peanuts at the beach, the people who harass them for a few rupees in parking lots and outside markets, the people who clean up the beach after the tourists have finished their nightly fun, flinging trash all over without a second thought, the people who work in their homes, all have to live somewhere. And they surely cannot afford the property rates that Goa is selling at today. Those people who can so easily be ignored, live in Goa's slums.
Karaswada in Mapusa has had one of Goa's largest concentrations of slum dwellers for several years now. But 'mini-slums' have been springing up all over Goa at construction sites. The developers who are busy planning and building the dream second homes and 'investment' flats for the country's elite do scarce little for the impoverished labourers who populate the work sites. Construction in Goa thrives from the use of cheap unskilled migrant labour – migrant ex-farmers (and the like) and their families who have run to comparatively rich Goa from villages in Karnataka and Maharashtra where employment is hard to find. The view of the general public of these people is that they have run from a fate so bad that any treatment they get here, even if it consists of grossly sub-standard pay and appalling sanitary conditions, is better than what they had at home, and hence is fair.
In Panjim, one notices one new such slum development in Caranzalem, among the most expensive residential land in Goa at the moment, right next to the public garden on the beach, along the road that connects Miramar to Dona Paula. The workers are privately contracted by a developer, no doubt, and have a legitimate 'purpose' for being there. The fathers in most of the units in this 'slum' work in construction and the mothers work as maids in the affluent houses in the area. The children and young adult girls are often seen trying to sell balloons to pani puri eaters at the stalls around the beach. They try to make money in every way possible, and being situated in Caranzalem can be good for business. In the evenings, one sees the children – dirty, in tattered clothes and without slippers, running past the cafes that mark the end of DB road at Miramar. Opportunists among them will have a hand out asking for money. They stick out so sorely from the rich, branded jeans wearing, smartphone wielding public that frequents these joints, that it is almost comical.
Their reputation among the wealthier classes is not good. They are often seen as thieves and disease mongers, unsightly and annoying. Yet, at the same time, the middle classes also want their houses cleaned and their cars driven and their gardens tended to – and certainly would never do any of these tasks themselves. And then they complain about the high price of the migrant labour.
"In Mumbai,I can get my 'jhadu-pocha', dishes, dusting and even clothes washing done, by the 'bai' for Rs 800-1000, but here in Panjim, I need to shell out Rs 1800 (a month) just to get the bai to do an hour's work (per day). She doesn't even commit to doing all the tasks! These people make great money here!"  says Meena Naik, a housewife and young entrepreneur who shuttles between Mumbai and Goa for work.
It's true these folks earn more in Goa than they would back home. But the fact remains that their lot in life is not good, and, by world standards and all other standards of decency, their situation is atrocious. When their day's work is finished, they return to poor health conditions, poor to nonexistent education for their children, outrageous social inequality, and the sense that they will never be able to escape this life.
Ramila (name changed), one such 'maid' who works in several houses in Miramar, came to Goa from Karnataka with her husband, four children and mother. They live on a prime tract of land on the banks of the Mandovi river, just minutes from the Marriott. They have been granted permission to stay on the land, building their shanty, by their ' Sheth', a private developer who employs her husband and other men in the 'shanty families' on his land on various jobs. They grow food for themselves on the land and go down to the river to bathe and do their toilet. The children entertain themselves by playing with spare tires and stray dogs. The youngsters have nothing on their feet.
It is quite astounding that these children live right next to children who attend the elite Sharada Mandir school, have Iphone 6s and go to the Marriott salon for their haircuts. Imagine the vastly different futures that await these two classes of children. I think it's a good time to remember that neither group is inherently better than the other, and that none of us asks which family to be born into.
Ramila and her husband earn enough, and have enough good sense to be able to send their four children to school, and, after being encouraged by some well wishing patrons that they work for, have managed to open an account in a local bank where they save money for their children's future. When asked why she keeps five jobs and works so hard every day, scarcely sitting down in between, she says, "I have three daughters, you know)," taking for granted that she is going to have to furnish a heavy dowry for her daughters, a social ill that she would dare not challenge for fear that her daughters will face repercussions.
Her husband Kapil (name changed) can read, write and speak English. He successfully cleared his 12th standard, a rare feat in their village, and went on to become a policeman.  Luck, however, was not on his side.
"I got the job because I had passed high school, but a senior constable was jealous of me. He beat me up very badly one day, and then falsely implicated me, saying that I was in (an agitated) state because I was a drunk."
"Then they fired me. What was the point of having gone to high school?"
It's hard to know if Kapil's version of events fits the facts exactly. But it's clear the family's ticket out of poverty was ripped apart, and their belief that the "system" works against people like them was reinforced.
From the standpoint of an employer, Ramila may not be a sterling maid. She often misses work, stating true and untrue excuses for her absence, refuses to do some of the jobs that her 'Madams' ask her to and expects that her salary never be cut, no matter what. She capitalises on the fact that there's a shortage of maids available in the area, and her services are in demand. But it must be noted that she gets no sick or casual leave beyond Sundays off, has no creche to leave her children when she comes to work and doesn't want to waste resources by boiling her family's drinking water. It's no wonder her children fall sick often, and she has a hard time finding proper healthcare for them.
She doesn't have Goan resident status, and cannot expect free healthcare from state hospitals. Migrants like Ramila are at the mercy of NGOs. Although the government of India collects taxes from those who say they want real upliftment of the Indian people, urban poor, including migrant labourers, fall at the fag end of the priorities list. Funding programmes that get sanctioned at the centre often fail to result in actual funds for the people who need them. Sometimes the reason is corruption.
Sayeeda, another migrant maid, reveals to me that for years her family has been casting votes for the same Taleigao MLA. When I point out that he has a rather nasty reputation for his alleged criminalities, and that she has only to turn on a Goa news channel to see the accusations, she shrugs it off.
"Well he's been good to me. He got my daughter a sewing machine. Now, with the same machine, my daughter gets stitching contracts for clothes of people in the entire neighbourhood. She earns so much. So much good has come to us because of that one machine!"
The politician in question has capitalised on the fact that these urban poor seldom get their share of benefits through a functioning economy or organized public welfare schemes. By providing this bare, basic item, which would cost no more than a few dinners at a fancy restaurant, he wins their faith, their admiration, and their votes. Once that vote bank is consolidated, the politician is free to pursue his dealings with the "educated" public, take bribes in exchange for illegal development, corrode the natural heritage of Goa and empty the treasury for personal gains.
At other times, these benefits are lost owing to political infighting. An urban planner who worked on the Jawaharlal Nehru Urban Renewal Mission on Panjim in 2008, explains, "The scheme allows for heavy donations to the urban poor, and comes straight from the Central Treasury. Many important studies were made for programmes, which if implemented, would have uplifted the poor in Goa in a big way. But the opposition party leader at the time flatly refused to let the ruling party implement the programme. He simply said that he didn't want the funds from the centre!"
Children walking Tall/Mango Tree is one non-profit organisation, amongst many others, that provides food and makes up for hundreds of inadequacies, both small and large, in the lives of Goa's slum children. Started by a software developer from England who has settled in Goa and dedicated his life to this cause, the organisation makes a world of a difference to the slum dwellers. You can read more about it at www.mangotreegoa.org
There is a dire need for both the government and private developers to come up with a strategy for addressing the health, housing and educational needs of the tens of thousands of migrant workers employed in the Goan construction sector. The state's extraordinary property boom has created these slums, and it's high time some of the funds from the boom went to the people upon whose back-breaking labour the bonanza rests. Unless labour is hired out on proper contracts and given proper housing and allowances, the slum problem will only get worse. And as has been proven time and again all over the world, poverty goes hand in hand with crime.
As much as the 'haves' try to shut out the unpleasant realities of the 'have-nots,' in the end all our lives are intertwined. Every child has a right to be in school. Every sick person a right to see a doctor. Every family a right to have a roof over their heads.
If Goa is to truly live up to its status as India's richest state, it's not just about having the highest per capita GDP. It's also about treating every human being with the dignity they deserve.