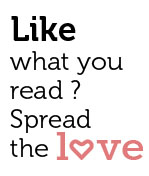 Share
SulaFest is back for the 8th time with a heady mix of music, wine, food and much more at the gorgeous  Sula Vineyards open air amphitheater.
India's most gorgeously situated, eagerly awaited Gourmet World Music Festival is back with an incredible line-up.
Over 10,000 fans attended last year's sold-out festival, and this year promises an even grander production. From 12:30 pm onwards, SulaFest partygoers can expect a megamix of amazing music, wine, drinks, food, fashion and shopping in the idyllic environs of the winery's gorgeous open-air, Greek-style amphitheater.
VERO MODA is back as the presenting sponsor and will be launching its Spring Summer Collection 2015 at the fest. An additional treat this year is a super cool fashion show filled with surprises.
This year's artist line-up is exactly what's required for a 'World Music Festival' featuring nationally and globally celebrated performers.
Headliner YOUNG THE GIANT – who opened for Kings of Leon's worldwide summer tour – will transport you to indie-rock heaven. On the main stage: YOUNG THE GIANT (USA -Indie Rock), GENTLEMAN'S DUB CLUB (UK -Dub, Reggae, Dance), WILL AND THE PEOPLE (UK-Indie, Ska, Alt-Rock), NUCLEYA (India -Dub Step, Electronic), YES SIR BOSS (UK -Desert Blues/Mariachi Rock), CUBAN BEATS ALL STARS (Cuba, France, Spain -Latin, Hip hop, R&B), SPEED CARAVAN (France, Algeria -Oriental Rock, Electro, World), LUCKY ALI (India -Free Form, World), SWARATHMA (India -Folk, Fusion), BOMBAY BASSMENT (India, Kenya -Hip Hop, Reggae, DnB), KEFAYA (UK, Italy –World), SANDUNES (India -Live-electronic, Multigenre), HAMZA FEAT. MANU IDHRA (India, Portugal -Live-electronic, World) and RODNEY BRANIGAN (UK -Progressive Folk Fusion, Acoustic Rock, Texas Blues).
Back and way bigger this year is also the Atmasphere stage where the best DJs will be spinning some incredible house and techno. Watch out for Monkey Brothers (SP), Steve Rachmad (NL), Peter Schumann (DE), Sashanti & Mescalito (RU), Raimund (DE), Baba Robijn (NL) and Christ Burstein (ARG) amongst others.
World-class audio L'Acoustics K1 PA system and 3D visuals will be on hand to enhance your audio and visual experience throughout the event.
Cecilia Oldne, Sula Vineyards' Global Brand Ambassador says, "I remember our first ever SulaFest in 2008 with 300 fest-goers. Wow – we have come a long way since! It's exciting to be part of this one-of-a-kind event that delivers the highest quality in music and experience – keeping the audience in mind. Look forward to seeing you at the vineyards!"
Jehan Johar, Head of Music Programming, Blue Frog stated: "We are proud to stand along with Sula and announce this diverse and power packed line-up of amazing bands. Over the past few years, we've strived to bring amazing international and Indian talent to the Sula stage, and this year we feel we have surpassed all expectations and we are very happy to announce the most unique live music line-up of the year. SulaFest 2015 – here we go!"
SulaFest will also feature a shopping bazaar, foot massages, tarot reading, grape stomping, a Tasting Room and Tasting Cellar, a wide selection of libations from Sula Selections, fantastic food from world-class chefs, and a Tent City, where you can camp out amidst the cool vineyards. As always, SulaFest goes out to benefit locally-based and national NGOs and non-profits.
For all festival-related information such as artists, tickets and others – visit www.sulafest.net
For last year's highlights, check out this YouTube video: http://bit.ly/1GxBt9Y