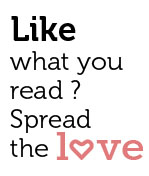 Share
When news of the demise of India's sitar maestro Pandit Ravi Shankar broke in December last year, price it seemed as if the whole world was mourning in unison. And rightly so. The legendary musician was responsible, almost single-handedly, for bringing the musical beauty of the sitar from the borders of the Indian subcontinent to the rest of the world. That was the beginning of Indian classical music getting global recognition and opening up a new paradigm for Indian classical musicians.
Not many people may be aware, but Goa has been home to many talented sitar players who have represented the state at international levels and received global recognition. Most noteworthy among them is Abdul Karim Khan, son of Sitar Ratna Rahimat Khan of the Bande Ali Khan Gharana.
Currently, there are only a handful of trained sitarists carrying forward the practice of traditional Hindustani classical music in Goa. Foremost among them is Yograj Naik, a disciple of Abdul Karim Khan. Over the past decade, Mr Naik has been conducting free sitar classes at his residence, continuing the traditional guru-shishya parampara. As of now, Mr Naik has 15 students from Goa, India and around the world training under him.
For the past three years, South Goa-based alternate art and cultural platform Art Escape has been running a weekly music series called the 'Revival of Sitar & Indian Classical Music' in Goa along with Mr Naik. During season time, classical musicians from all over India perform at the Art Escape Eco Hotel on Mondays.
Recently, the partners decided to take a further plunge in reviving classical Indian music and launched The Revival of Sitar Project. The aim of this project is to inspire children between 10 – 16 years of age to develop a taste for Hindustani classical music and to introduce them to traditional music forms, with sitar as one of the instruments. Goa Streets is proud to be Art Escape's Media Partner in its various musical projects!
For any revival project, outreach and awareness are important tools to spread the message. The Revival of Sitar Project intends to visit schools all over Goa (targeting students from Classes V – X) and conduct workshops and sessions to encourage students to learn the sitar.
Yograj Naik and Art Escape have approached the state government, particularly the Art and Culture Department, to be associated with the programme. They have also held informal talks with the Director of the Art and Culture Department, Prasad Lolayekar.
Vinesh Iyer, Cofounder of Art Escape, says "This is a three-year project. We hope the government supports us. Since it is a large project, it will need to be sanctioned by the State Assembly and go through other official processes. In the meantime, we're also looking at alternated modes of funding and have already approached three Goa-based corporates for the same."
Vinesh adds that if The Revival of Sitar Project gains momentum and is successful, the state government may look into reviving other classical art forms of Goa.