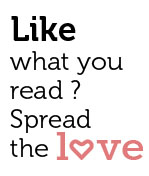 Share
The Mustard Seed Art Company continues to spice things up for theatre lovers in Goa. Karan Bhagat reviews their latest offering – 'All Those Pipe Dreams'.
Though there are many Konkani plays staged in Goa, store English plays are relatively rare. It's in this somewhat barren landscape that the Mustard Seed Art Company stands out as a steadfast beacon. It stages English plays at regular intervals and its flyers say it has been 'at it for the last 29 years'.
Last week the company presented its latest production – All Those Pipe Dreams, a play written by Isabel de Santa Rita Vas and directed by the writer alongside Marisse Coutinho Bhobe – across a range of venues in Goa. I caught it at the Institute Menezes Braganza in Panjim on the 29th of February.
The performance begins with a young woman doing a stylized dance and seemingly searching for something. It turns out that the thing for which she is looking and that is nowhere to be found is her name.
Next we are introduced to an older couple – a husband and wife – Caitano and Dissolvina Soares (Kiran Bhandari and Kanchi Mehta). They have recently bought and moved into a large old house in Agassaim. Caitano (alias 'Caitu') has given up his job and dreams of setting up a restaurant in a section of the house. His wife is much occupied with her clothes and make up.
While trying to mend a faulty pipe that Dissolvina keeps pestering him about, Caitu chances upon a 'cave' (or was it a tunnel?) on the premises. He is excited about the possibility that there may be some interesting history attached to this cave (the house being hundreds of years old) but worried that the 'authorities' might wish to expropriate his house should they get wind of the fact that it is of historical import (and the neighbours, it appears, are a gossipy lot who just might alert the authorities to this fact).
The couple also talk wistfully about their daughter Sonali who is living in a big city and has not visited them for many years. Caitu decides that he needs Sonali's help to work on the plumbing in the cave. He asks her to come to Agassaim and so she does. Father and daughter (played by Marisse Coutinho Bhobe) then proceed to explore the cave together (though for some reason that was unclear to me Sonali sort of dances her way through it).
Soon after this, Sonali's boyfriend Nitish Godiwalla (Nigel Elias Khamkar) – a fabric designer, with whom she has recently had a falling out – arrives at the house in Agassaim. More dancing in the cave follows, this time by Sonali and Nitish together.
It is revealed that the reason why Sonali has not visited her parents' home for a long time is because she feels that her mother blames her (Sonali) for the death of a younger brother some years previously. Apparently the young boy was in the supervisory care of his elder sister when he dashed out of the house and was killed by a passing vehicle.
A reconciliation of sorts follows and the play ends with Sonali declaring that she has found her name again (it was she who had been searching for it at the start of the play).
Overall there was much to commend in this production. The acting was generally of a high quality, especially by the women in the cast. Kanchi Mehta made a memorable Dissolvina – self-important and sardonic, with a withering turn of phrase. She was also quick with her cues and lifted the energy of the play. I was not able to understand Sonali's motivations very well but Marisse Bhobe made a good fist of the role. She was clear in her delivery and had a comfortable stage presence. The men too stood their ground. Singing and dancing were mainly of a high standard and the sound, lights and costumes were all good.
But there were niggles. The play lacked a strong narrative arc. It also lacked sufficient drama. Ironically some of the most moving parts of the play were the songs, which were presented somewhat as 'asides' from the main action – often drawing in non-acting participants. There was also too much repetition in the dialogue and not enough adherence to the principle of 'show but do not tell'. Excessive voiceovers – which included the counting out of Act numbers – also broke the momentum and sounded a bit amateurish. Finally, simpler sets might have helped the audience focus more on the meat of the play.
That said, it was an enjoyable evening and apparently much appreciated. The full auditorium (there were no empty seats) and wholesome applause themselves tell a story. I look forward to the company's next offering, perhaps incorporating a few tweaks.