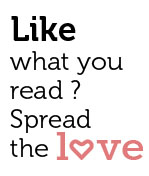 Share
Raunchy comes to Goa
There's a certain question that pops up from time to time in the minds of all those involved in Goa's entertainment industry: How far can you push the envelope before things become too raunchy?
We have Sofala, here the hotel formerly known as the Sol, to thank for giving us the answer, which is, it turns out, very very far.
This was proven on Thursday, Feb. 21, when Sofala hosted a riotous, politically incorrect, naughty act called The Cuban Brothers – three dudes who whipped a Goan and international crowd into a frenzy with a blend of music, comedy, dance and highly unique and overtly sexual showmanship.
It's a night out, everyone's partying, there are no kids, so it didn't seem terribly unusual when the fellows started singing and dancing and injecting quite a few "mother f***ers" and other profanities into the act. All in good fun, and the music, a blend of hip hop, reggae and other genres, rocked.
.
Cuban Brothers gelling with the audience
"Somebody touch his c***! Just kidding. You are wanting. Come on! I am telling you! You are dying for it, come on friend touch his c***! That's it you can touch it. Thank you very much!" exclaimed lead Cuban brother Miguel Mantovani at one point during the show, directing the audience to grope another Cuban Brother.
Miguel's partner Archerio (or is he his actual Cuban brother?) proved a lively sidekick, DJ-ing the melodies and performing what can only be described as expert dance moves. When Miguel spoke, you couldn't tell the difference between his voice and that of Tony Montana, the Cuban gangster played by Al Pacino in Scarface.
.
.
Here's how he ordered another drink:
"Senor! Savio at the bar, can I have a whiskey and coke. Viskey please. Viskey and coke, isn't it, please. Thank you. There is no rush, I am still reeling from the mushrooms that guy gave me in the mushroom omelette."
"But I'm telling you, there is no problem, I'm feeling good. Yes I am feeling good. A little bit like a retard but that's a nice feeling."
When he declared he's "good friends" with the Dalai Lama because there's gonna be some "speerichooality tonight", he followed up the declaration with a decidedly unspiritual "ees no f**kin problem for me!"
The music was excellent, but the truth is you couldn't really tell for sure whether Miguel was lip syncing or actually singing – the best evidence for the former being that the Scarface accent went out the window during the songs.
.
.
At one point Archerio and a younger, highly acrobatic Cuban brother left the stage for a few minutes and returned in flamboyant tights. Perhaps it was the moment when the little brother did some flips and Miguel touched the younger one's genitalia through a blue leotard that the raunchy factor ratcheted up a notch.
So here we are in the village of Nerul, several kilometres from the beach belt, safely ensconced in the Goan heartland, and suddenly Miguel, the leader of the Cuban Brothers, decides to accompany his comedy, song and dance with the removal of his pants – punctuated by hip thrusts and some self-touching. Yes, the yellow speedo stayed on, but the point was made: A strip show is possible in Goa.
Now as you can see from the photos and videos on this page, Miguel is not a particularly young man (mid 50s), and his body is not particularly hot. Therefore one might attribute the reaction of the women in the audience – something in between delirium and rapture – to some kind of Latino animal magnetism. To be sure, there were some dudes in the audience whose faces unmistakably declared, "Get this freak out of here." But overall, the guys took it in stride and a good time was had by most, if not all.
.
.
In the end, there was a method to the Cuban Brothers' madness. Their moves were carefully choreographed, the acrobatics were impressive and the jokes and music were obviously the product of thought.
The brothers really are from Cuba, "born of the loins of seventies Havana," as their website proclaims. They made their name in the UK with acts and an attitude that "made nights out tasty again."
 Sofala, when they were still called Sol, hit a home run last year by coming up with the extremely well-received concept of holding jazz nights during the monsoon. Those Thursday nights are still packed now that we're well into the season, in no small measure because of Goan jazz Guru Colin D'Cruz and his funky band and Sofala's willingness to think outside the box when it comes to entertainment in Goa. It even works with your clothes on.
.
.
.AA raunchy act by the Cuban Brothers
.
,
,