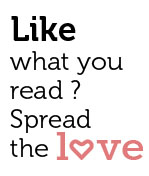 Share
A nun carries a Christmas star to celebrate the coming Christmas
The Fun, cure The Funky, site The Mad and The Holy
It's going to be an unusually loaded Christmas season for the denizens of the Calangute-Candolim-Anjuna beach belt, with two electronic dance music festivals promising to bring in additional thousands of tourists to the area this year. While it's going to be fun for the party animals, it's sure to be quite the challenge for resident negotiating their way through jam-packed roads to get to even more crowded markets, cheerfully festooned with Xmas buntings.
Many Goan Christians will somehow make their way to their local churches for the midnight mass on Christmas Eve, soaking in a bit of holiness amid the hoards of tourists for whom Christmas in Goa means drinking, partying, lounging and making merry.
And, no, it's not the Portuguese who started this seasonal madness in Goa. It was actually the hippies who made Goa a Christmas destination. When the counter culture first bloomed in the United States in the '50's and '60', a lot of Americans and other Westerners discovered Indian classical music and Indian mystic traditions. Scattered all over the country, they would meet up to celebrate Christmas because Goa is the most visibly Christian of all the states in India. And it doesn't freeze during December.
The musicians would jam in places like Calangute, Baga and Anjuna, which later hosted the first beach parties in Goa. The fame of these December beach parties soon spread – and the rest, like they say, is history. Says Harinder Singh, Managing Director of Percept, which organises Sunburn, "If you go back in history, Anjuna is the original party spot of Goa. It's where the beach parties started. It's the original home of electronic dance music. We are very happy to have Sunburn at Vagator (part of the Anjuna area)."
Christmas for Everyone
While earlier it was the Western Europeans who found their way to Goa, now it's the Russians who are flooding the state – and they get to celebrate Christmas two times, on December 25, and then again on January 7, the Russian Christmas. The leading nightclubs and party spots will host bashes on both dates.
One of the nice things about Goa and India in general is that you don't have to be Christian to love Christmas.
"It's not the same as Christmas at home, but lying on a hot beach on Christmas day knowing everyone at home is stressing over hot ovens, etc, is great," says 60-year-old Anita from the UK, a regular at Christmas time in Goa.
"Christmas abroad in a hot country is one of the best ways to spend that horribly cold time of the year," says Eric, another European.
Traditional Christmas
But for many Goan Catholics, Christmas is the most important day of the year. Preparations can begin weeks in advance. Traditionally Goan households made their own Christmas sweets like the neureos, kol-kols, marzipan, dodol and cakes. Others will bring out the old bamboo frames of their Christmas star and re-clad it with decorative paper. Many houses will have a small crib depicting the nativity scene with Mother Mary and Joseph keeping watch over the infant Jesus.
Peter Carvalho from Candolim says, "It's the time for the youngsters in the community to get together and form carol singing groups who will then visit all houses in our community to serenade their fellow Goan Catholics in the days leading to Christmas Day. And some of the fat guys will become the friendly neighbourhood Santa Claus. Many will also have a Christmas tree with decorative lights. In the past people used to send and receive Christmas cards which would then be displayed along with the crib, but now in the age of the email, that tradition has all but faded away."
Everything is usually in place by late evening of December 24 and by midnight most of Catholic Goa heads to the local parish church or chapel for the midnight mass, which heralds the arrival of the Messiah. At least in the old days, no self-respecting Goan Catholic would party on December 24 night. They only exchange greetings, hugs and kisses with their family and friends.  The celebrations begin later in the day with a traditional Christmas lunch which in Goa has never meant stuffed turkeys, but always features a juicy, succulent, roast suckling pig. Plus sorpotel and some beef dishes. A good place to check out a Goan Christmas banquet is at the grand old lady of the Goan hospitality scene, Hotel Mandovi, who host their annual 'Jantar de Natal' on Christmas Day.
The Balls and Five Stars
Most old-time Goan clubs, like Clube Nacional and Club Vasco da Gama have their traditional Christmas Balls on the night of December 25, and it's always a very formal affair. You can only get in if you're wearing a formal suit. All five-star and luxury resorts will also be having their Christmas bashes and treats, with some offering traditional Goan-style roast pork and others roast stuffed, turkeys. It's also a good idea to head down to south Goa if you're looking for a slightly more relaxed time this Christmas.
Elsewhere, though, almost all Goan nightclubs and party hotspots will be rocking away with Christmas Eve gigs and Christmas Day parties. You can party non-stop throughout the whole period, from Christmas to New Year's to Russian Christmas.
Party on folks, and merry Christmas!