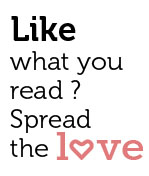 Share
How it went from backwater brew to world-class beverage
Visit the hills and villages of Goa and you may well come across the distinct smells of cashew feni being distilled in makeshift 'bhattis', ampoule or distilleries, the old, traditional way – crushing cashew apples with your feet and distilling the juice in an earthenware pot. Now contrast this scene with upcoming plans to invite a select group of feni connoisseurs to try out the latest Goan Treasure – the world's most premium feni fetching Rs 3,000 a bottle.
Yes, something extraordinary has happened in the world of feni. How it went from a village curiosity to one of the most sought after beverages in this part of the world – to the point where connoisseurs now engage in intense debates over quality and aroma – is a story of inspired vision and deep devotion.
Stomping the Cashew apple
Cashew feni is unique to Goa, the only place on earth where it is distilled. The peak cashew season in Goa is beginning now and goes through May.
 "What I like the most about cashew feni is that it has an identity of its own, it is linked with the people of Goa and their traditions, the people are proud of it. I don't think any other place in India has that," explains Shatbhi Basu, a leading cocktail consultant based in Mumbai.
And now, adding to the sense of excitement, Goan cashew feni has a Geographical Indication certificate – providing it with invaluable trademark protection, though critics lament more hasn't been done to capitalize on the GI designation.
It wasn't always this way.
Feni used to be something you stored at the back of your kitchen cupboard, taken out to pay back workers at the end of a hard day and served neat in a coconut shell. Now it's asked for at the most happening parties attended by the bold and the beautiful.
To be sure, there's no evidence that feni sales have risen substantially. Lots of sales go unregistered, to the point where, according to the Excise Department, excise collections have actually decreased over the years.  Industry executives believe sales, however, have remained more or less constant, while exports are just in a nascent stage. Many Goans, especially young ones, look down on feni as some kind of substandard drink. They're not to blame, because most of the cashew feni sold in taverns and bars across the state is adulterated hooch, which can kill your liver and perhaps you along with it.
What's changed is perception – and the palpable sense of excitement that permeates cashew feni in Goa. The world of pure, genuine cashew feni is alive and well, even if you have to look for it. When you dine in decent restaurants, chances are when you ask for cashew feni, they will pour a measure of Big Boss. For many years it was the only safe, reliable brand of cashew feni. A new entrant is Cazcar, which is also pure cashew feni. There are others, too, offering quality cashew feni. A good place to buy top-notch, non-branded cashew feni is at the many spice plantations which have opened their doors to tourists, as well as a number of local taverns.
It all started when the Portuguese brought cashew plants from the newly discovered colonies in South America, some four centuries ago. The locals here were probably already distilling coconut feni from the toddy of coconut trees, and a similar distillation process was used to make the first cashew feni, probably around 200 years ago.
Nobody really knows when cashew feni started being adulterated on a large scale, but the 'fake' cashew feni trend probably began in the mid-1970's when the first 'desi' tourists started flocking to Goa in large numbers, and started tanking up on the local brew. With cashew feni produced only on a limited scale, unscrupulous entrepreneurs began adulterating it.
Then something amazing happened. One man saw an opportunity in the interest in cashew feni shown by visitors. That was Valentino Vaz, owner of the Pedro Vincent Vaz Group, which markets and distributes various national and international liquor brands in Goa. A connoisseur of cashew feni, he was convinced cashew feni was as good a drink as the best whiskys or wines. So Valentino started sourcing and bottling good quality cashew feni from around Goa. He then packaged the bottle in an attractive wrapping and thus was born the Big Boss brand of cashew feni.
When Goan want to impress a guest – especially fellow Goans who've left the state and come back to visit – they often open up a bottle of Big Boss.
However, Shatbhi Basu says the strong flavours of cashew feni tend to overpower other ingredients when used in cocktails. "I use it more like a liqueur, because it has a strong, aromatic taste. Instead of using it in cocktails, you can use it to flavor a martini or something like a gin-tonic. You can make your martini or a long, tall, cool glass of a gin and tonic and add a little cashew feni on top to give it that flavor." She also likes the fact that cashew feni has different variants, like a first distillate, urrack, a second distillate and so on.
Francis Gracias, former cocktail specialist with the Taj Group and now manager of the fine dining restaurant Susse Café in Candolim, authored a small book, 'The Goan Feni Cocktails' back in 1987. "You need to cultivate the taste for cashew feni. Only when you drink it over a period of time you can do that. It's an indigenous drink with its own taste." A tip: the bouquet should be fruity, and not acidic.
A good Caju Feni sets the mood
Largely a passion, the distillation of cashew feni is both an art and a craft. Bicholim-based Pratapsing 'Appasaheb' Rane is one of the biggest landlords in Goa. In the late 1970's the cashew bug bit him and he decided to get into cashew farming.
For years he would sell the cashew apples to other distillers, but he was never happy with what their results. Not being a traditional 'bhaticar' (distiller) himself, he was unsure about turning into one, but finally made up his mind to do so. "I started doing feni on an experimental basis only last year, to see what I could make," he says modestly. Located in Latambarcem, in the midst of one of his cashew plantations, the small distillery makes completely organic, pure cashew feni, which he then sells in bulk to others who bottle it up or sell it directly to the bars. He uses the traditional pot-still method, and makes sure only the ripe cashew apples which have fallen to the ground are picked up for crushing.
Gurudatta Bhakta, the owner of Cazcar Heritage Distiller, comes from a family of old-time 'bhaticars' and distills some splendid cashew feni in his modern distillery in Nanora, Bicholim. He is the first, and probably the only distiller in Goa to go in for some modern technology. One of the things which puts people off from feni, he realized, was the drink's overpowering smell. So he joined hands with the Indian Council of Agricultural Research in Old Goa and created a method of taming the aroma, without losing the feni's distinctiveness.
Bhakta crushes around five tons of cashew apples every day during the peak cashew season, buying the apples from cashew growers all over Goa.
The makers of Big Boss feni, Madame Rosa Distillery, have taken a different route. They do not distill their own cashew feni, but procure it from traditional distillers from around Goa. Valentino Vaz's son Mac Vaz, who now largely manages the business, says his father was inspired by the story of Verghese Kurien, whose Gujarat-based Amul milk brand involved dairy farmers in a co-operative movement.
The strategy of Madame Rosa Distillery, located in the Pilerne Industrial Estate, was similar: Involve the traditional cashew feni distillers because they know best how to make it.
 Valentino Vaz is credited with putting cashew feni on the high table. As Mac puts it, "Feni is now intrinsically linked with the Goan culture and is enjoyed as an appetizer, a digestive, a sedative and a stimulant. Many feni aficionados go further, and vouch for their favorite drink's qualities as a diuretic, curative, laxative, and even as an aphrodisiac!"
Speaking about the annual feni festival at his ancestral mansion, Mahendra Alvares of Ancestral Goa in Loutoulim, says, "Through the feni festival we're trying to educate the people about what is the real cashew feni. People think it's an alcohol to get drunk, which is not really true. It also has medicinal values."
According to Alvares, experienced cashew feni drinkers know immediately what is authentic and what is not. He says there are a couple of infallible tests to check for authenticity. In one, you take a spoonful of feni and ignite a match over it – real cashew feni will be aflame. The other test is pouring a few drops of cashew feni on a piece of wood. It should leave sugar-like crystals when it dries up.
Five-star resorts in Goa have also done a lot to put feni on the map. Pavithran Nambiar, the General Manager of the Goa Marriott who has just moved to the JW Marriott in Mumbai  and his team have aggressively positioned feni as a cocktail for tourists. And Thomas Abraham, General Manager of Park Hyatt in South Goa, last year started the Cashew Trail Festival, which was a huge hit and will be held again this year on April 7.
Still, much more needs to be done before feni reaches the level of, say, tequila. Explains feni distiller Gurudatta Bhakta, "The GI has not helped much in the promotion of cashew feni. For example, cashew feni is not allowed to be sold in other states of India because of the 'country liquor' tag, because other states have their own country liquors."
However, Bhakta is certain that cashew feni can compare with spirits like tequila and is confident that his own cashew feni will reach that level. "I need three-four more years to achieve that. I've done the required things to bring it to international standards," he says. "If you're looking at exporting you need a refined product," he adds.
Mac Vaz says the GI tag for feni was meant to prevent feni from being replicated by other states which produce much larger quantities of cashew when compared with Goa. He also says the tag allows Goan feni to fetch a better price. A typical 750 ml bottle of good feni will set you back around Rs. 250, though aged, premium feni, like Big Boss's Goan Treasure, fetches much more (produced in Limited Edition, the best stuff comes with gold flakes and this year will be available by invitation only at select liquor stores).
 "It is now up to us as to how we take this forward," he says. "The journey of feni has a long way to go, so that the industry gains the consumers' trust and for this we also need to protect ourselves from those few within the industry who consistently weaken and tamper with the quality of the beverage for fast and greater money. "
Also needed, Mac says, are government guarantees of sufficient cultivable land and a switch to hybrid variations to increase fruit output. Overall, he said, what's needed is the kind of commitment from the Goa government toward cashew feni that the Maharashtran government has given to wine.
 "I don't know why tourism planners in Goa are shying away from positioning feni as one of Goa's highlights and most precious assets. If we can have successful wine festivals in Goa without Goa growing a single grape, why don't the concerned departments have feni festivals which will also support this vital cottage industry that generates employment and revenue for our state?"
All true – in addition to that other intangible feni gives Goa: Identity.
.
.
.