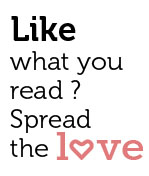 Share
Goa turns out her drawers
A merchant ship was docked at the busy port of Liverpool in the UK. The year was 1982 and the young sailor from Goa who'd just disembarked was to be married early the following year. He was on a mission – to buy good quality lingerie at the port for his wife-to-be for their wedding day, as the choice back home was very limited.
It's been three decades, and he and his wife are still happily married. Now their son plans to be married this year, and his fiancée has travelled to Mumbai to find the perfect wear for their big day. Indeed, the variety available in India has grown tremendously, but despite an expanding market, the choice in Goa remains limited to a few shops.
Customers stream into Monsoon in Panjim and Westside at Caculo Mall in Miramar where a number of brands and well-versed staff help make the choice easier. The Bikini Shop in Baga is another regular haunt with clients looking for interesting beachwear and lingerie. They stock a range of international and Indian labels, but apart from these stores, and a few others, the pickings in Goa are pretty slim.
India being India and Goa being Goa, most people are still a bit reluctant to have their names appear in the same sentence as an undergarment. So please forgive us – we've changed all the names in this article.
With today's women interested in good quality, trendy lingerie and beachwear for regular use, signs of the changing times are still only a blip on the radar in Goa. "I shop for lingerie in Mumbai," said Keira D'Souza, who finds wearing the regular white, black and nude shades "boring". The young woman finds herself inundated by choice in the metro's malls and stores. "Some shops in Goa stock brands, but do not have much choice in terms of design and colour," she added.
Still, wearing trendy lingerie on a regular basis is now common in Goa, with more women taking male partners along on their shopping trips
The models at Victoria's Secret and Agent Provocateur aren't the only ones sliding on lace and satin. Wearing well-fitting lingerie is part of power dressing. It makes women feel confident, sexy and in control, even if she's the only one who knows what's under her clothes. Many women who differentiate between underwear and lingerie when shopping say it makes them feel good.
There may be a few red cheeks, but the boys aren't complaining either. Savio Pires said, "More women in Goa these days are wearing designer lingerie and beachwear to express their sensuality. It's very important for a good sex life, too." He is happy to carry the bags when his girlfriend goes shopping. "I help out with the selection because after all it's for me!" he quipped.
Kevin Menezes can't wait for the day his girlfriend drags him on her shopping trips. "I'd love to go along! Sexy lingerie or beachwear show the confidence of a girl with her body as well as her broad-mindedness," he said.
On her frequent trips to Mumbai, Camille Pinto loves popping into shops to fill her wardrobe with pretty innerwear. "I generally go with my sister or close girlfriends, but I'd take my boyfriend if he was paying!" she chirped. She has been shopping with her boyfriend in Goa and said she normally has a fairly comfortable experience, "except for one occasion where the lady was very shy and embarrassed to attend to me due to his presence".
And it's not just the attendants who sometimes feel ill at ease. Men themselves have a long way to go in being comfortable picking out nice panties for their partners. "A lot of my friends from other parts of India want their partners to wear nice lingerie but will not go shopping with them. It's still an uncomfortable experience for a lot of guys, even in the metros," said Vikas Desai, who works in New Delhi.
His sentiments are echoed by Keira D'Souza: "I don't mind taking my boyfriend along, but he feels shy and awkward when I stop at the lingerie section in the store. So I normally shop for my lingerie alone."
Many others like Christabelle Aguiar haven't yet warmed up to the idea of power dressing on the inside. "The most interesting lingerie I've ever bought was a low-back bra to wear with a dress I have. I prefer basic underwear since no one's going to see it," she said, adding, "I'm sure there's a market for it in Goa considering the options out there, but pretty frilly stuff is just not my style."
From pretty bows to animal prints, polka dots, dainty lace and sheer fabrics, lingerie has only gotten more varied, with online stores such as myntra.com, lalingerieindia.com, cilory.com and kamuklife.com offering the option of shopping from home.
It's about time more lingerie stores in Goa figured that stocking nice underwear is turning slowly from an option to a bare necessity.
'
'
'