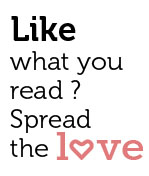 Share
Julio Quadros – the snake catcher
The life and times of a Goan snake catcher
Julio Quadros was bitten by a Russel's Viper as a 7-year-old and then feared snakes. That, of course, was a very long time ago. Today, at 43, he is a snake catcher who has handled the deadly King Cobra in Netravali and rescued many animals. Dr. Charlane Pereira e Rebello catches up with Julio in an tête–à–tête about his passion for snakes and other creatures on earth…
As I met the khaki-clad Julio for a scheduled interview on an October evening, I came face-to-face with the animal lover. A man who has overcome his fears; a man moved by passion; a man driven by determination…
Guided by his philosophy of conserving the environment, Julio says, "I believe in respecting nature and giving my best to nature. That's when nature will respect humans."
Working as an animal attendant in Margao, South Division of the Goa Forest Department, Julio has handled King Cobra, Spectacled Cobra, Russell's Viper, Saw-scaled Viper, Common Krait, Rat Snake, Fostern's Cat Snake, Wolf Snake, Green Vine Snake, Python and rescued animals such as pangolin, crocodile, leopard, monkey and many more.
From 2005 to 2011, Julio covered areas from Netravali to Vasco, Cabo de Rama to Borim-Ponda. Currently, he focuses on the areas of Cuncolim to Vasco, Borim to Paroda.
Back in 2005, he handled 5 to 6 calls in a month. Gradually, the calls increased to 10 – 12 in a day. More recently, he's begun regularizing his work hours from 9.45 am to 5.45 pm, and has settled into handling about 5 or 6 calls a day.
Julio smiles, "Some of the calls are fake calls. People spot the tail portion of a lizard and assume it's a snake. At other times, it is a harmless garden snake."
"We educate the people when we catch a snake. Snakes keep a check on the rodent population and maintain the balance of the ecosystem," elucidates Julio.
He recalls, "I was bitten by Russell's Viper when I was 7 years old. I was going for the veneration of Our Lady along with my friends. As the wound was not healing, I was hospitalized for about 3 months."
As a child, Julio loved animals; however, the traumatic experience of a snake-bite instilled a fear for these slithery reptiles. But he was able to overcome it, and his interest in snakes grew. Sainath Shirodkar from Forest Department, Campal Branch taught Julio the basics of handling snakes.
Julio explains the method of handling the most feared reptiles, "We handle the non-venomous snakes with our bare hands. However, venomous snakes require the use of grab stick or hook stick. The snakes are eased into a bag after which they are released in the wild."
"Whenever we get a call, we calm the person. We also try to ascertain whether it's a venomous or non-venomous snake, and its whereabouts – inside or outside the house. At the same time, we request the person to keep a watch on the snake," adds Julio.
Julio enlightens me about the different snakes found commonly in Goa. "Rat Snake, Sand Boa, Checkered Keelback, Russell's Viper, Cobra, Python, King Cobra, Bamboo Pit Viper, Hump-Nosed Pit Viper…."
Julio says, "Most people think that snakes take revenge. Or one has to give milk to snakes. But, these are myths about snakes."
A fan of the National Geographic Channel, Animal Planet and Discovery Channel, Julio admires the late Steve Irwin, the famous Australian wildlife expert and conservationist who was killed in 2006 after being stabbed in the chest by a stingray barb.
Julio says, "People are taken aback when I introduce myself as a snake catcher. The next question is posed with increasing curiosity 'How did you get into this line?'"
An enthusiastic Julio shares his views about educating the public. He avers, "There is a need for more awareness programmes to be organized for the public at large. People should be made aware about the illegal trade of poaching."
Having been awarded the State Award for Government Servant/ Civilian for an act of bravery  rendering out of routine service in 2011, Julio shares his views about the limited involvement of today's youth in saving wildlife.
Talking about his challenges, Julio says, "At times, I have to answer calls when I am out with my family. So, I always carry my kit with me even on Sundays. There are times when all of us have ended up at the site."
"My 8-year-old son Zion knows to identify snakes. My daughter Zara is a little scared though she is interested in this field," comments Julio.
Though Julio has been bitten 4 times by non-venomous snakes, his passion is palpable. On a concluding note, Julio says, "Snakes are human's friends. Animals play a vital role in our environment. We should not kill animals. We need to protect and conserve our wildlife."