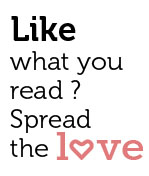 Share
In a recent tête-à-tête with R Chander Shekhar, prostate I found out why he dispels the saying that 'a jack of all trades is a master of none'. An entrepreneur supplying up-market food products, Chander is also a connoisseur of art & artefacts, a chef, a history buff, a versatile calligrapher and an ardent poet.
The child of an Army officer, Chander grew up in various nooks and corners of India. Influenced by his artistic mother, he joined the family business of exporting bed and table linen. In 1963, he came to Goa for the first time where he discovered the simple rustic life Goans led – there were few bridges, rivers had to be traversed by row boats, no one locked their homes and shops, bullock-carts were the mode of transport for commoners, and you could buy a big basket of fish for eight annas! He travelled into the hinterlands to absorb the culture, and a year later decided to settle in Goa. "Basically, I moved here to lead life on my terms and do what I wanted to", he reminiscences.
After settling in Goa, Chander realised there wasn't much gourmet food available and that imported foodstuff in the market was depleting. He decided to introduce gourmet products to hotels and launched his venture The Gourmet Food Company with the brand Cookshop. He started by bringing in exotic sauces, varieties of cheese, Hazard Analysis & Critical Control Points (HACCP) and International Food Standard-certified packed lamb from New Zealand and a variety of pork and beef products. When he found that hotels were receptive, his business evolved into diverse dimensions. Today, he has an office-cum-outlet at Porvorim whose products attract a lot of people from all over Goa.
We checked out his collection of art at his office and his enchanting home in Porvorim. This actually turned out to be a little treasure trove. Ebony sculptures from a single block of wood from Madagascar, Oriental porcelain statues, cut-glass and blow-glass artefacts, antique furniture, a wooden door embedded in the wall with nine squares set with brass cut-out motifs, emphasising the importance of the number nine, antique Chinese tiles, brass vessels scoured from old kitchens all over the country, a collection of records of old Hindi songs, Western and Indian classical music…the list goes on.
A masterpiece withstands time, its importance grows on those who feel attracted by its unending life, creating enthusiasm which spreads from soul to soul. Exploring the aesthetically displayed artwork, a painting by Asha Kama, a Bhutanese artist, titled Lugata Voyage connected instantly. Kama's Wind Horses are a reoccurring theme in his oeuvre – the harmonising colours create a form of worship. It was Chander's desire and passion to own this work and waited for a year-and-a-half to get this painting. His patience ultimately paid off. Alongside Asha Kama's works, I notice works of Goan artists like Vamona Navelkar, Querozito de Souza, Yolanda Souza and Vitesh Naik among others. Chander has spent many enlightening hours with the eminent artists in his collection. He says, "For me, it's not the name of the artist, it's the work that attracts me."
Talking about the art scenario in Goa, he opines, "I wish Goans would buy Goan artists. How many do you think know about art? Just a handful. The tragedy of Goan artists has been limited-to-little local support. They're recognised because of outsiders who patronise them." He adds that local artists are yet to achieve that 'edge' and that "in the past several years, no one has put out any spectacular work with that spark of freshness." However, he also acknowledges that the younger generation is making the effort to put out variegated art forms.
Chander has a natural flair for creativity and this can be seen in his business as well. He says, "Food and its production is also an art form which is alive and tests the chef at every moment. It is something I believe in sincerely and am delighted that chefs from India are now getting their due from the public." He sources out the Osmanabad breed of mutton from the East and Bangur from Karnataka, bringing in specialised butchers from Lucknow and Delhi who are versatile with specific cuts. Of course, there are challenges to be faced, including moving inventory and cold chain logistics. There is a constant struggle to monitor products transported at specific temperatures of 18-20 degrees. Then there's the problem of rising airfreight costs, taxes and a dithering economy. Still, he is in the throes of introducing exotic fish, selective-sized lobsters and prawns, large mud crabs, and crème-de-la-crème- freshwater trout from the Himalayas. "I'm a fatalist. I believe in destiny, but I try to change the flow of events in my favour", says the entrepreneur.
Cookshop – the Gourmet Food Company is located at: House #924/48, Home in the Woods, Kadamba Depot Road, Porvorim