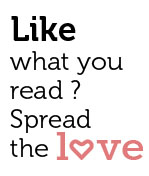 Share
The normalcy of February was disrupted in Goa by a sudden bout of rains which lashed the state late last week. Though the rains were considered by many to be a welcome change from high temperatures, its effects may not be all positive.
The months preceding the monsoons are usually used for rushed attempts to construct and repair infrastructure. People residing in places like Taleigao and Dona Paula, cost which have been scarred by excavation and debris from the sewage pipelines laying process, may find themselves even more inconvenienced with waterlogging.
To put the bizarre into context, rain in February has been witnessed only four times in the last 25 years, the last being in 2008.
The rains were caused due to a trough of low atmospheric pressure from Lakshadweep to the coast of North Maharashtra. The temperature, which is usually around 26 degrees, fluctuated between 24.5 to 17.2 degrees during the wet spell. Valpoi received the highest rainfall at 31.5 mm, followed by Ponda and Sanguem with 25.4 mm and 16.5 mm, respectively. Panjim, on the other hand, witnessed only 0.8 mm of rain.
Many scientists consider these kinds of weather surprises around the world as proof of global warming, even though the dreaded phenomenon hasn't come up much in the discussion over last week's rains.
Director of Meteorology Centre Goa, KV Singh, explained the strangeness of the unexpected weather. "Right now there are a lot of changes in the weather pattern so anything can happen.  The rains can come at any time. We don't have proper facilities here and even our radar is not yet up, so there's no system to tell what could happen next."
Singh however, attributed the prolonged drop in temperature to the western disturbances in North India.
The rains also have farmers running scared. Commenting on the impact of unseasonal rains, HR Prabhudesai, agronomy specialist for the Indian Council of Agricultural Research, said that estimating losses would be difficult as the rains lasted for a short period. "Statistics are like bikinis,' he quipped, "they expose what is interesting, but never reveal what is vital."
On a more serious note, Prabhudesai pointed out that heavy rains during flowering and fruit settings damage cashew and mango plantations which require rather dry conditions. Pulses, on the other hand, would get the better half of the deal. Damage would also be dealt to crops using chemical fertilizers as the fertilizers would be washed away.
However, it comes as good news to farmers who lack adequate irrigation facilities and rely heavily on groundwater.
While there's no way to tell whether Goa will have another bout of rains this month, rains which have hit North India in the past few days are expected back again within the next two days.
.
.
.