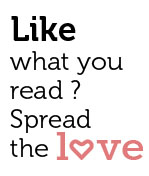 Share
Here's The Goa Streets List. Enjoy
The high season is upon us, and soon this little state of ours will be swarming with throngs of visitors eager to make the most out of their visit to our little slice of paradise. But you don't have to be a visitor to enjoy Goa's myriad offerings. Here's a list of unusual, out-of-the-way, little-thought-of activities that might just stir your soup, boil your borsht, or energize your soul this season in Goa.
1. Float on a houseboat
Check out the houseboats on the Chapora River, a delightful way to hang out with your loved one or ones. These boats come with a bedroom and living room, besides the deck and a kitchen with a small staff to take care of all your needs.
2. Learn ballroom dancing
This is definitely a Goan USP (Unique Selling Proposition). Ballroom dancing is not a craze here, but a longstanding tradition. This is a wonderful way to bond with your significant other in a particularly classy fashion.
3. Explore the caves 
Are you cave man or a wild woman? Check out the "Pandava caves" near the St Sebastian Church, Aquem-Margao, or the Buddhist and Jain caves at Sanguem. Other caves are located at Vasco and its surrounding areas of Chicalim, Issorcem and Hollant, besides Khandepar in Ponda taluka.
4. Go crocodile watching
Crocodiles are abundant in Goa, and as long as you avoid becoming lunch for one of them, watching them in their natural habitat is nothing short of breathtaking. Lot of tour operators in the coastal areas will readily book you a trip.
5. Watch a Tiatr
If you don't speak Konkani, you might be wondering why it's worth attending one of these eminently Goan Konkani theatrical performances. The reason is that you can't beat them for an insight into the subtleties of Goan society, and if you have tag along with a true-blood Goan who can translate a line or two, you're in the money.
6. Stay in a floating tent
How many places on earth have floating tents? We're not sure, but Goa is one of them. Head to Mayem Lake near Bicholim and check out these one-bedroom floating tents at the Champions Yacht club at the GTDC Residency there.
7. Explore an underwater ship wreck  
Lest you forget, dear reader, Goa hosted (or shall we say, survived) Portuguese rule for more than 450 years. During those four and a half centuries of seafaring intrigue, more than a few shipwrecks occurred. Scuba diving outfits in Goa offer dives where you can also explore some of these ship wrecks around the Mormugao harbor, near Grande Island and Bat Island.
8. Take a heritage walk
For some, Goa is about beach shacks, bikinis and ice-cold bear. For others, the lure is sun, sea, and parties. And yet when it comes to rich culture and heritage, Goa stands tall on the world stage. To celebrate this reality, why not take a walk with the Goa Heritage Action Group, which organizes tours in the state's capital city and points out bits of the past you would never have seen otherwise? Tel: +91-832-245-9109.
9. Visit Houses of Goa
Houses of Goa has painstakingly archived and documented Goa's Architectural History, starting from the arrival of the Portuguese. It is located in a wooded residential area in Torda in North Goa, in a uniquely shaped building. (www.archgoa.org)
10. Visit India's first public library
Not too many people know that Panjim's Krishnadas Shama State Central Library was India's first public library. Established in the 1830s, the library has gone through several transformations, but its latest development saw a totally revamped avatar in an all-new location in Patto, Panjim. Spread over six spacious floors to accommodate its varied collection of close to half a million books, the building is open to one-time visitors too, making it worth a visit, even if just for a few hours.
11. Steep yourself in archaeology
Goa is home to an Archaeological Museum located in a convent of the church of St. Francis of Assisi in North Goa. Showcasing a range of antique collectibles including objects from prehistoric and early historic times up to the late mediaeval period, the museum is spread over eight galleries.
12. Add some spice to your life
Spice plantations are Goan gems definitely worth visiting. Check out Pascoal's Spice Farm opposite the Nestle factory along the NH4A leading towards Belgaum, and the Sahakhari and Savoi plantations nearby. Also worth visiting is the Tapanshikar spice garden in the south.
13. Visit a Fort
Cabo de Rama is a beautiful fort located in the Canacona district of South Goa, about 25 kilometres south of Margao. Named after Lord Rama, the fortress was built before the arrival of the Portuguese. Reis Magos Fort has been restored and has quickly become one of the more popular forts in North Goa.  It was built in the late 15th century under Adil Shah's rule. Overlooking the Mandovi River, it view is particularly scenic and it's now open to public for visits as well as private events like weddings and film shootings.