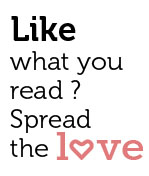 Share
here's a pre -party that's a must
Club escape
The sunburn lineup is to hit the console on December 27th but what till then? Do you have any plans for Friday the 19th? Do you want this night to be worth a ball? Well there is only one thing I'd say to you, and that, too, in an imperative tone. ESCAPE! No, don't escape from Goa, just escape to Escape. A high-end club situated in the party village of Anjuna, the Ocean Pearl Escape is the official host of the Goa Sunburn Pre-Party this season. Being the biggest indoor nightclub in Goa, Escape and the Sunburn Pre-Party will have American-born Taiwanese producer Andrew Chen (aka Shogun) dropping the bass and scorching the dance floor on 19th December'14.
From Orange County, California, Shogun is ranked among the top 100 DJs in the world by DJMag and is best known for the track 'Skyfire'. Shogun first made his name warming up for DJs like Tiësto and Paul Oakenfold when he was resident at Ministry Of Sound in Taipei. He started producing, and had trance tracks picked up by the likes of Egyptian pairing Aly & Fila, Armin's Armada label and then Paul van Dyk's Vandit label and radio show. He has also shared the stage with artists including Ferry Corsten, Nadia Ali, and Above and Beyond.
One thing that makes Escape the ultimate party destination is that it has a capacity of over 1500 pax. Escape is part of a business class luxury hotel called the Ocean Pearl Escape. It boasts a lovely pool view for all to behold, where greenery adds luster to the pollution-free environs and the elegance clothed over this magnificent property. Nestled amidst luscious flora, The Ocean Pearl Escape is perfectly located between two popular Goan villages, Anjuna and Vagator. Its uncluttered comfort of 48 well-appointed rooms with 6 additional honeymoon suites, offers a highly memorable experience. Now that it's also home to the Goa Sunburn Pre-Party, the memories are just beginning.
Andrew Chen (aka shogun)